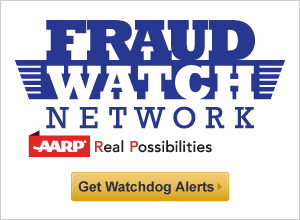 Even though many of us have the new chip-embedded credit cards in our wallets, don't let your guard down over credit card fraud. Instead of duplicating a credit card, scammers use stolen Social Security numbers and other sensitive data to open a fraudulent credit card account in your name.

Here are a few tips to protect yourself:



Freeze your credit. A security freeze means that your credit file cannot be shared with potential creditors. Most businesses will not open credit accounts without first checking a consumer's credit history. If your credit files are frozen, even someone who has stolen your name and Social Security number would probably not be able to get credit in your name. For North Dakotans, it costs $15 total to place a freeze with all three credit reporting agencies.


Secure your mobile devices. If your financial life is on a smartphone or tablet, be sure your device is locked and requires a passcode to access. Apply software updates as soon as they become available to fix known vulnerabilities. Use security features built into devices that encrypt data and delete contents if your device is lost or stolen.


Use strong passwords. A password manager is a convenient way to create and maintain good password practices. Then you won't have to write down hard-to-remember passwords, which places them at risk of being stolen.


Sign up for bank account alerts. Offered by banks, credit card issuers and others, these free notifications, by email or text message, provide you with real-time alerts of suspicious activity.


Take data breach notifications seriously. We periodically hear about data breaches at retailers; however, the biggest jump in breaches was at government agencies and health care organizations, resulting in a significant rise in exposure of Social Security numbers. Companies send data breach notifications by regular mail to the mailing address they have on file for you, not by email or telephone. If you receive a telephone message about a data breach, ignore it – even if it includes an offer of free credit monitoring or credit protection services for "victims." Do NOT respond to an email claiming to be notifying you of a security breach and don't click on any links or open attachments that come with the email.
For information about other scams, sign up for the Fraud Watch Network. You'll receive free email alerts with tips and resources to help you spot and avoid identity theft and fraud.