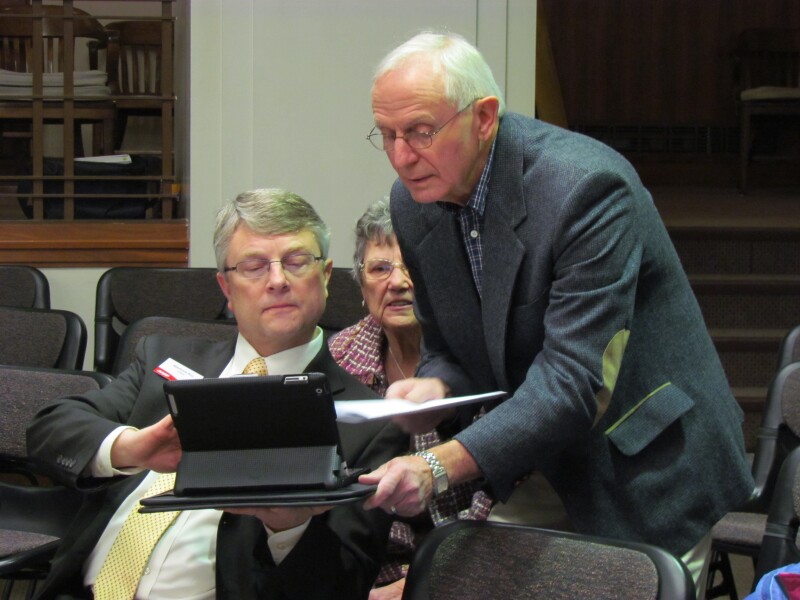 Volunteers are a critical resource for AARP and the work we do to make a positive impact on the lives of others, including here in North Dakota.

AARP ND Legislative Volunteers Brochure – people interested in issues important to our members and their families. Even though the legislature is not in session until 2017, our work continues. Legislative interim committees are meeting to study important issues to be considered during the next session of the legislature, including an important study on how to better support North Dakota's 62,100 unpaid family caregivers.

We continue to build a network of volunteers and AARP members in every legislative district in the state to be AARP ND Legislative Volunteers Brochure . We need interested individuals who are willing to build a relationship with their local state legislators. Your role would be to help educate legislators on issues of importance to people 50+ in North Dakota. During the next session of the legislature in 2017, you would have the opportunity to spend some time at the legislative session visiting with legislators about AARP's issues. If you enjoy public speaking, you could even volunteer to present testimony at committee hearings.

The amount of time you spend volunteering with us is completely up to you. And any expenses you incur as a volunteer would be reimbursed.

The first step in becoming a volunteer is to express your interest. We'd be happy to answer any questions you have before you make a commitment. For more information on becoming an AARP volunteer, please contact Josh Askvig at the AARP North Dakota office via email at jaskvig@aarp.org or call 701-355-3642.

The next legislative volunteer training session will be held Sept. 23 in Fargo before the start of the State Volunteer Conference.