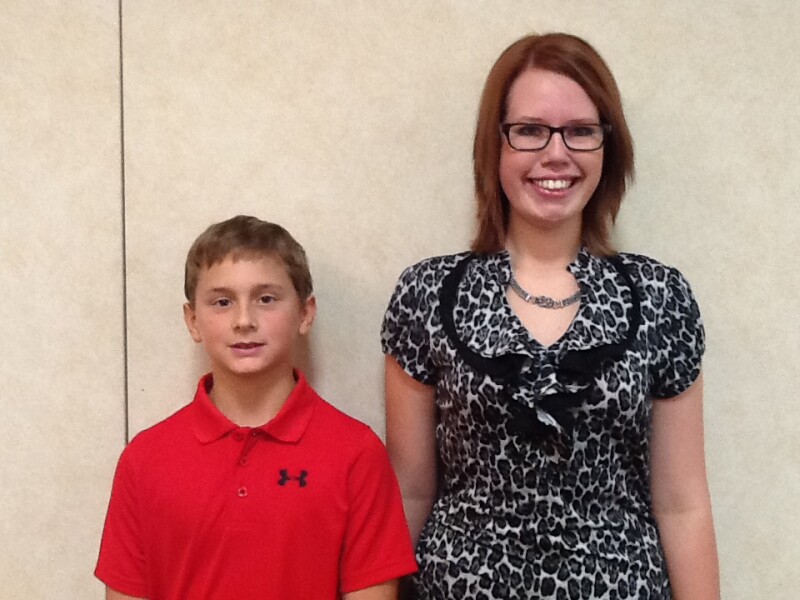 Grandparents' Day this Sunday, Sept. 7, will be even more special for many grandmothers and grandfathers. They were the subjects of essays written by their grandchildren for AARP North Dakota's "Why I Love My Grandparents" essay contest.

Emily Severinson of Reynolds submitted the top entry in the 15-18 age group. She is the daughter of Gordon and Elizabeth Severinson and a sophomore at Central Valley High School.

Victoria Hafner of Beulah submitted the winning entry in the 11-14 age group. She is the daughter of Denise and Mark Hafner and in eighth grade at Beulah Middle School.

Isaac Emineth of Grand Forks was the winner of the 6-10 age group. He is the son of Russ and Michelle Emineth of Grand Forks and a fifth grader at Holy Family-St. Mary's Catholic School in Grand Forks.

Each of their essays are published below.

"From reading the essays, children obviously receive tremendous spiritual and emotional support from their grandparents, even if they don't live nearby," said AARP State Director Janis Cheney. "All of the essays conveyed the distinctive bond between grandparents and their grandchildren. As we recognize Grandparents' Day on Sunday, we hope people of all ages reflect upon and celebrate the role grandparents have played in their lives."

Grandparent resources can be found on AARP's website .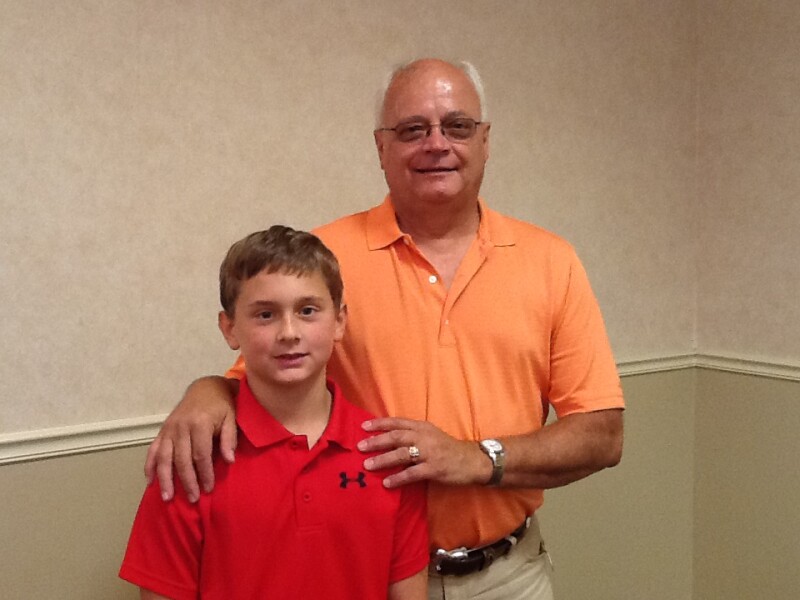 All About My Grandpa Dennis
By Isaac Emineth
My Grandpa Dennis Bartsch lives outside of Bismarck, ND, where he raises chickens and horses on a small hobby farm. Whenever I go to his farm, my family and I love riding horses and my Grandpa has no problem saddling them up on the spot because he loves us and he rides so much.

My Grandpa is a great person to have around. He is a great role model to my cousins and to me. He always uses appropriate language. He is respectful to everyone around him. He doesn't raise his voice to me and he is always concerned about how I feel. He is good at making me laugh.

My Grandpa Dennis is very special to me because he always keeps his word. He tells me the truth. As a kid, I really appreciate that. I have fun spending time with him especially when he takes me to a movie. My Grandpa and I both love butterscotch shakes. There is nothing like a trip to the BIG BOY in Bismarck for a good butterscotch shake. When he makes a stop at his favorite coffee place, he always buys me a hot chocolate. Grandpa makes a mean chili. He even won a CHILI COOK OFF!

My Grandpa volunteers his time in the community. He helps serve coffee and rolls after church on Sundays. One of my favorite things when visiting him is to help with serving coffee and rolls. He makes sure I get an extra roll or two. He's spent time serving meals at the Soup Kitchen. He is always willing to help others in need.

Last, but not least, he has a loving soul that never forgets the most important things in life, family. I just like spending time with my Grandpa.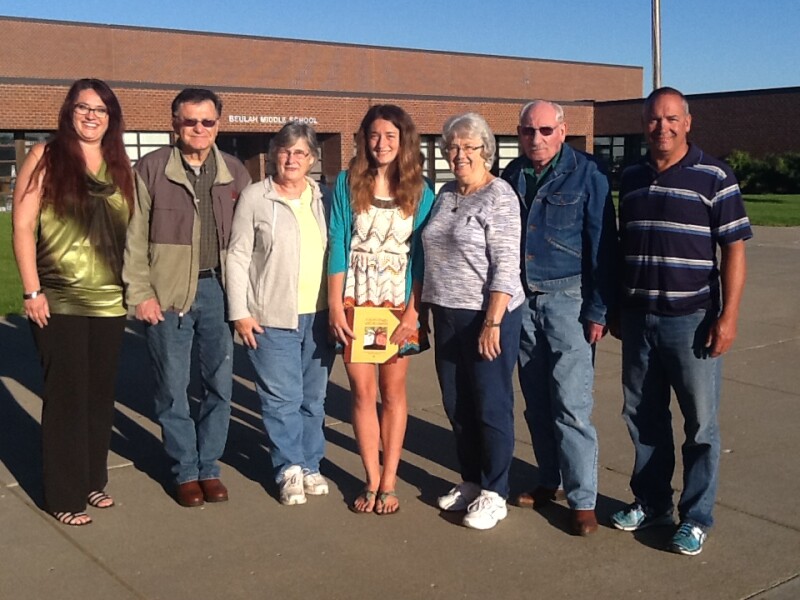 Untitled
By Victoria Hafner
True love isn't the love story of Romeo and Juliet. It's grandma and grandpa who grew old together. My grandparents' house was always a second home to me. My grandparents' house was the place where me and my cousins became best friends. Their house was also very special to me because I knew this was the place where my mom grew up. When I was a little girl, I loved spending the night at my grandparents' house. Every night my grandmother and grandfather would come and tuck me in bed then they would tell me funny stories. This is one of the main reasons I love my grandparents, but there are way more reasons to discover.

A grandmother is like an angel, who takes you under her wings, she prays and watches over you and she'd give you anything. My grandmother is my angel because she is always there for me. My grandmother was the one that cooked, baked and made things with me. My grandmother was the one that did crafts with me and painted with me. My grandmother was also the one that let me come and plant flowers with her. I loved doing these things with her. It wasn't just a way to get out and do stuff. It was a way of getting to spend time with my grandmother. These were only some of the best times I got to spend with her. I love my grandmother in ways words can't even describe.

A grandpa is someone with silver in his hair and gold in his heart. My grandpa is the one who took me fishing and who taught me how to fish. My grandfather is the one who could look me in the eye and tell me I was his princess. My grandfather is the one that picks me up from school when I missed the bus. My grandfather is the one that was there for me through all of the hard times. My grandfather became my best friend and will always be my friend through all of the years. My grandpa is the one with the funny stories. Watching funny movies made them so much funnier by just listening to his laugh. My grandfather means the world to me and I love him with all of my heart.

Grandparents may grow old, but there love will never grow old. My grandfather and grandmother are the best people in my life. My grandparents are the people that have those two warm hugs and sweets to give me that always make my day. Also our family has a very special game that we love to play together. The game is called "Wahoo." Wahoo is one of my favorite games. Our family has a special board that whenever somebody wins, they get to sign their name. I love my grandparents so much for many reasons.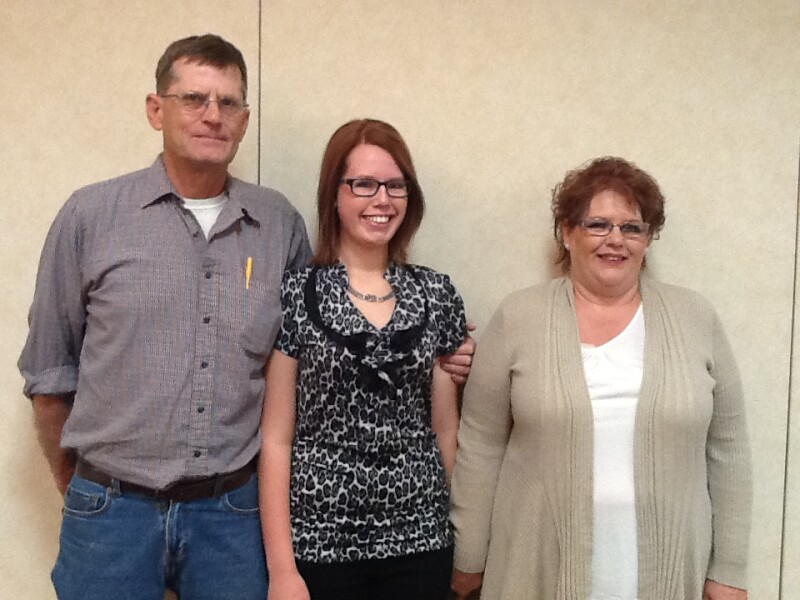 My Best Friends
By Emily Severinson
If I were to describe my grandparents I would have to say that they were quite the pair and the most amazing grandparents anyone could ever want. My childhood was filled with priceless memories of spending time at their house which was close by. They were two of my best friends and that's only one of the reasons why I love them.

I remember riding my bike over to my Papa and Grandma's house almost every single day during the summer. My grandma and I would bake but my papa always found a way to give me a bad time. Even though I would never admit it, I looked forward to him making fun of my likes and dislikes because every once in a while I did the same to him. It was never the big things that made my time with them so special. It was the simplest little things that I could look forward to like going grocery shopping with my grandma or sitting on the swing listening to stories my Papa told about the "good ole' days."

One of my favorite memories is when my Grandma and I went shopping somewhere and my dad would just drop us off. When we were shopping at Hugo's, she always bought me an iced cookie from the bakery. The trip wasn't complete without it. During my phase of wearing nothing but black after my Papa passed, she did everything she could to get some color into my wardrobe by taking me to Penny's. She never really liked to take no for an answer.

If you've ever heard the song "Grandpa" by the Judds, you would realize that it's true how so much has changed between now and the time when my grandparents were my age. Back then people kept their promises and families went to church on a regular basis. They had values that never changed just because it made life easier, and it took me a while to begin to understand that. Through their
stories, I learned a great deal about why they felt the way they did about the new advancements in technology and how people seem to have forgotten how it's the little things that matter and not how much money you spend.

One thing I've always admired about them was how much strength they had. It never really seemed to matter how much pain they were in because they always did their best not to show it. It seems stubborn, which it was, but they didn't want us to worry about them. Although, it never stopped us. I doubt they would have ever admitted that it was a pride thing.

In my opinion, I wouldn't be who I am today if I weren't so close to them. They actually fed my imagination with the craziest ideas or words such as "doodaddyofaprefinelly." My grandma would play with me for hours on end and let me make the most insane concoctions from whatever I could find in the kitchen. My grandpa would listen to his audio books and I would actually listen along and try to imagine myself in these situations and how my favorite story book characters would handle those particular predicaments. That could very well be one of the reasons why I love to write so much now.

My family remembers my grandparents for their stories but mainly the unconditional love they gave us. Christmas was always an interesting ordeal in my family. My Papa had a thing for gag gifts such as old false teeth and handing out carrots. They were there for every wedding, for every bike accident and mostly for the little things that will be remembered most of all.

Now that I really think about it, they did help mold me into who I am today. I was always "Papa's girl' sense of humor and all. My grandma was sometimes the only person I would listen to when I did something wrong because the worst feeling is disappointing your grandma. No matter how much of a freak I thought I was, they were the ones who made me feel like I belonged, besides my parents. However, I found it easier to believe that I wasn't a freak when they told me, rather than my mom and dad. They serve as amazing inspiration for my writing because their personalities were so colorful and they were a huge part of my childhood. I could never thank them enough for that.