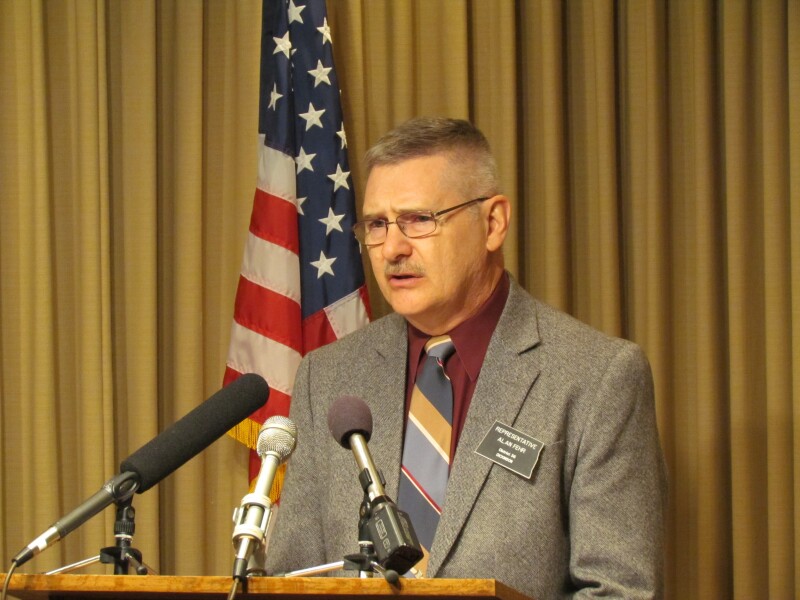 A bill introduced this week in the North Dakota Legislature would better support thousands of family caregivers in the state.

The Caregiver, Advise, Record, Enable (CARE) Act ( House Bill 1279), introduced by Rep. Alan J. Fehr (R-Dickinson), would help unpaid family caregivers navigate the health care system on behalf of their loved ones.

"On any given day, 75,000 North Dakotans perform a great labor of love by caring for aging parents, spouses, or other family members and friends. They help with many different tasks so their loved ones can remain independent and safe in their own homes," Fehr said.

"Notably, a majority of family caregivers also perform medical or nursing tasks like complex medication management, wound care and injections. Yet, most of these unpaid family caregivers receive little or no training for these duties. The provisions in House Bill 1279 would ensure that family caregivers are kept informed and are provided with an explanation and a demonstration of the medical tasks they will perform at home after discharge from a hospital. These are simply good practices so that loved ones can continue to live safely and independently in their homes and communities."

Caregiver Advise, Record, Enable (CARE) Act features three important provisions that help family caregivers when their loved ones go into the hospital and as they transition home:

The name of the family caregiver is recorded when a loved one is admitted into a hospital;
The family caregiver is notified if the loved one is to be discharged to another facility or back home; and,
The facility must provide an explanation and a demonstration of the medical tasks that the family caregiver will perform at home.
That type of information can be vital, said Vel Rae Burkholder of Fargo, who cared for her adult son as he was dying of cancer.

"During that time he was living at home with us and he was in and out of the hospital," says Burkholder. "Usually we did not know what the medications would do. So there were times when I didn't understand."

A November telephone survey of 800 North Dakota voters age 45 and older shows strong support for provisions in the legislation, according to Josh Askvig, associate state director for advocacy for AARP North Dakota.

"Specifically, 92 percent of respondents support requiring hospitals and health care facilities to explain and demonstrate medical and nursing tasks that family caregivers will need to perform after the patient returns home; 91 percent support keeping a family member informed of major decisions, like transferring or discharging the patient; and 82 percent support recording the name of a patient's family caregiver in the medical record upon admission," Askvig said.

"The strong support for these proposals is even more relevant because of the high number of North Dakota caregivers who are responsible for overseeing medication management (66 percent) and medical or nursing tasks (56 percent)."

In North Dakota there are approximately 109,000 family caregivers over the course of a year. North Dakota caregivers provide 71 million hours of care per year with an estimated economic value of $830 million.

Other bill sponsors are Rep. Richard Anderson (R-Willow City), Rep. Larry Bellew (R-Minot), Rep. Curt Hofstad (R-Devils Lake) and Rep. Jay Seibel (R-Beulah).

The bill has been referred to the House Human Services Committee. The hearing is scheduled for 9:15 a.m. Tuesday, Jan. 20.