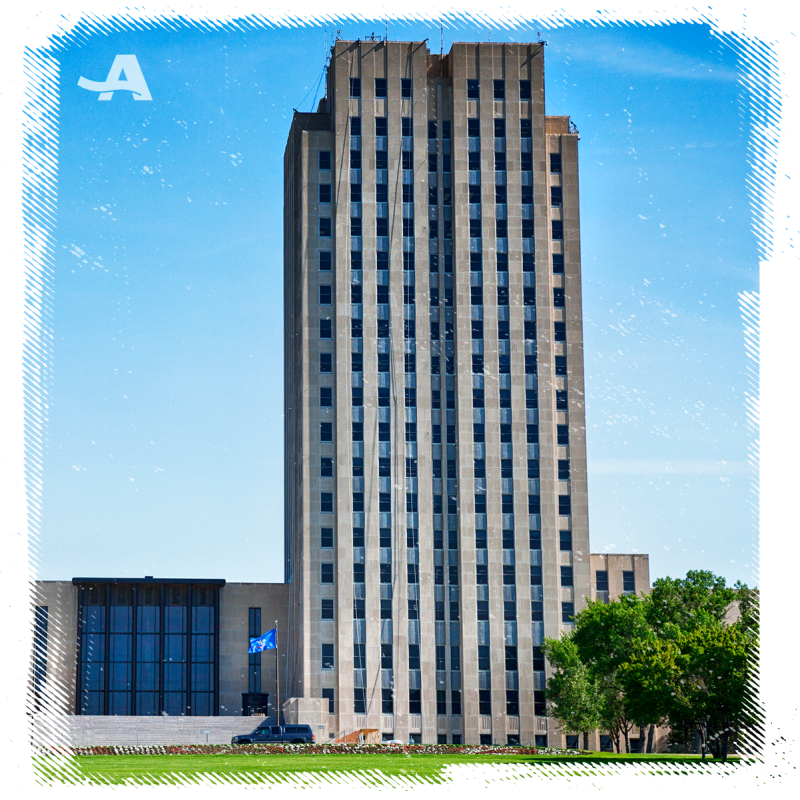 Legislation to support North Dakota's 62,100 family caregivers met with mixed results during the 2017 North Dakota Legislature.

House Bill 1038 made its way through both the House and Senate and was signed by Gov. Burgum on April 18.

The legislation allows the Department of Human Services to apply for a $200,000 federal grant to provide caregivers with additional respite care. Increased access to respite care across the state is critical. Respite care helps to support family caregivers, many who are on call 24 hours a day, seven days a week, by giving them a hard-earned, well-deserved break. National, state, and local surveys have shown respite care to be the most frequently requested service from family caregivers.

House Bill 1038 also directs the Department of Human Services Aging Services Division to improve outreach and resources to help family caregivers find and navigate available programs and services.

Finally, the bill includes legislative intent language reflecting the state's need to better balance its long-term care funding to help individuals with the support they need to safely remain in their own homes rather than having to move to more expensive institutional care.

House Bill 1038 was based on recommendations from a legislative interim study last year. We want to specifically thank Rep. Kathy Hogan of Fargo for her leadership chairing the interim committee and for the important role she played as the bill made its way through the legislature.

The Caregiver Advise Record and Enable (CARE) Act was first introduced in the House as House Bill 1039. Because of opposition from hospitals, the bill was killed in the House. However, Senator Nicole Poolman of Bismarck, herself a family caregiver, introduced the bill in the Senate as Senate Bill 2215. The CARE Act would ensure that family caregivers are kept informed and are provided with an explanation and a demonstration of the medical tasks they are expected to perform at home after a loved one is discharged from a hospital. Research AARP conducted late last year showed between 30-50 percent of our state's family caregivers performing medical or nursing tasks do not get the appropriate instruction or training to perform these tasks when the patient is discharged from a hospital.

With Senator Poolman's leadership, the North Dakota Senate passed the CARE Act in early February. However, the bill was once again defeated in the House because of opposition from hospitals, who claim they are already providing the instruction and training, although our research showed otherwise.

In North Dakota, more than 62,000 family caregivers help parents, spouses, children with disabilities, and other loved ones live independently at home. They provide a wide range of services for their loved ones, including bathing, dressing, transportation, grocery shopping, meal preparation, housework, and managing finances. They often serve as care coordinators, communicating with health professionals and accompanying their loved ones to medical appointments.

AARP has established itself as the leader on family caregiving advocacy in the state to advance policy initiatives that would support the tens of thousands of North Dakotans performing this labor of love.

Obviously, we have work to do with members of the N.D. House before the next session of the legislature in 2019. We would welcome your active involvement in helping us plan strategy and develop broader support for the CARE Act. Contact Mike Chaussee at 701-355-3641 or email Mike at mchaussee@aarp.org.

We also encourage you to join our 1:30 p.m. May 17 wrap-up webinar on the legislative session. Click the link to register and you'll receive a confirmation email with all of the details.