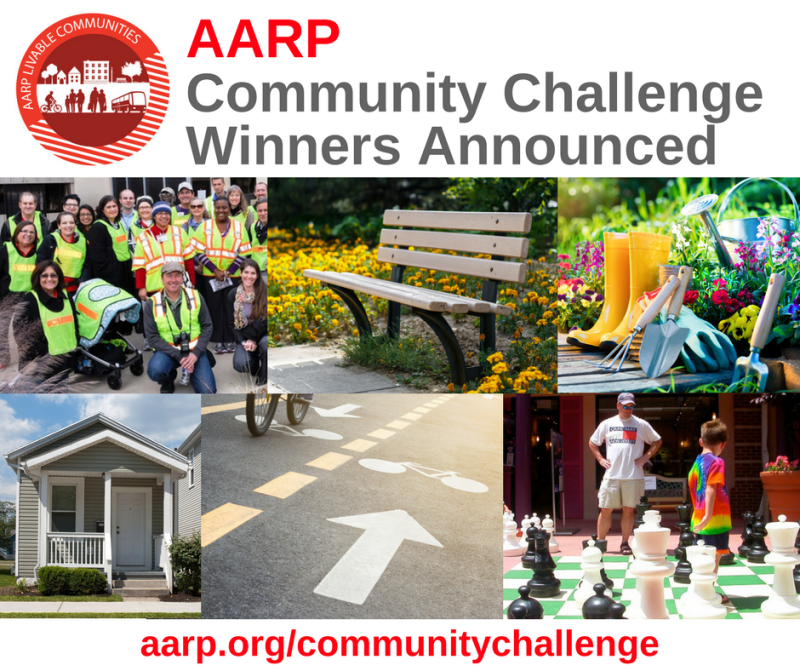 The City of Bismarck is the recipient of an AARP grant totaling $12,610 as part of the AARP Community Challenge, aiming to create change and enhance quality of life for people of all ages at the community level.

Bismarck is among 89 grants totaling $780,000 awarded to projects across all 50 states and the District of Columbia to make communities more livable for people of all ages.

"AARP's Livable Communities initiative supports the efforts of neighborhoods, towns, cities and rural areas to be great places for people of all ages," said Mike Chaussee, AARP North Dakota's Associate State Director for Advocacy. "We believe that communities should provide safe, walkable streets; age-friendly housing and transportation options; access to needed services; and opportunities for residents of all ages to participate in community life."

The Bismarck grant will fund a "quick-build" pedestrian and bike pathway from downtown Bismarck to the Missouri River waterfront parks and trail system. The Pop-Up Pathway project will hold a kick-off event Saturday, Sept. 23, with other events planned each Saturday through Oct. 14. The events along the pathway will include polling stations to allow the public to provide input on the route and gauge interest in a permanent pathway.

Partnering with the city in the demonstration project is Go! Bismarck-Mandan, Bismarck Parks and Recreation District, Bismarck-Burleigh Public Health, and Bismarck Downtowners.

AARP Executive Vice President and Chief Advocacy & Engagement Officer Nancy LeaMond, said, "Great communities require careful planning and time. These quick-action projects will give community leaders the motivation and momentum to create greater change."

Go here for a complete list of the winners and projects across the U.S.