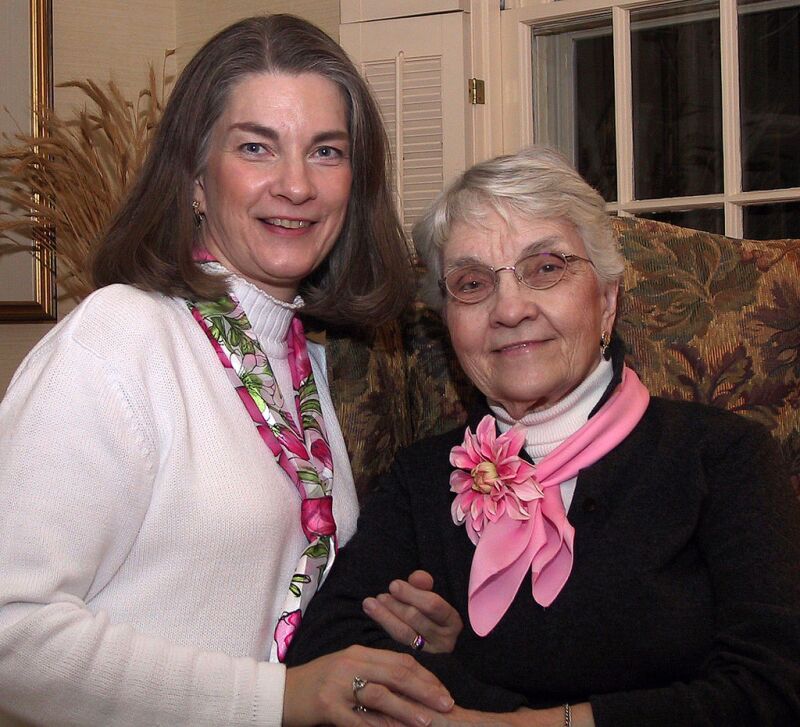 More than 109,000 people in North Dakota spend part of their day taking care of family and loved ones, but most don't think of themselves as caregivers. The meals fixed for Mom and Dad, the visits to the doctor – that help and other assistance would cost $830 million if someone had to be hired to do it.
But these caregivers need help, too.
The "average" caregiver is a 49-year old woman who works outside of the home and spends nearly 20 hours per week providing unpaid care to her mother. Almost two-thirds of family caregivers are women and more than eight in 10 are caring for a relative or friend age 50 or older.
The care they provide continues to increase in complexity. The impact of shorter hospital stays and advances in home-based medical technologies plays out in the health tasks that family caregivers often carry out.
This new level of care also takes an increasing toll on the caregiver. Those who take on this unpaid role to help loved ones remain in their own homes and communities risk stress, depression, physical health problems, social isolation, competing demands and financial hardship and thus, are vulnerable themselves.
More than half of America's boomer caregivers, ages 40 to 60, need support and help, according to a new survey conducted by AARP and the Ad Council. The survey coincides with the launch of a new public service advertising campaign created to provide information and support to unpaid caregivers, many of whom feel isolated and alone in caring for their loved ones.
Family support is critical to the care needed for older adults as they age, but often comes at substantial cost to those providing care. Most caregivers are also working and managing their own families at the same time. In fact, many caregivers are women of the "sandwich" generation, who care for their kids and their aging parents at the same time.
Caregiving is a major commitment and can be complex and highly stressful work. However, because many family caregivers think they are just doing their duty as a daughter or son, a wife or husband or a friend helping out someone they love, they do not identify themselves as caregivers and as a result, feel isolated and do not recognize there are resources to help them.
In the national survey of caregivers conducted earlier this year, 1 in 4 caregivers (26 percent) do not feel confident that they know where to go to find the support and information available to unpaid caregivers. One in five caregivers (21 percent) do not feel they have the support they need when it comes to caring for a family member or friend.
The overwhelming majority of people want to remain in their own homes and communities for as long as possible and it's family caregivers who make that possible.
Family caregivers can find local and national resources, services and support groups on AARP's Caregiving Resource Center. Or, you can call toll-free 1-877-333-5885 with questions about where to find resources. The call center is open from 8 a.m.-4 p.m. CT Monday through Friday.
Only those who care for others know what it's really like to be a caregiver. That's why AARP created a community where caregivers can connect with experts and others facing similar challenges to help each other better care for themselves and the ones they love.
Resources:
Caregiving Resource Center
Find local home health and other care options
[Photo courtesy of John Gevers/Flickr]