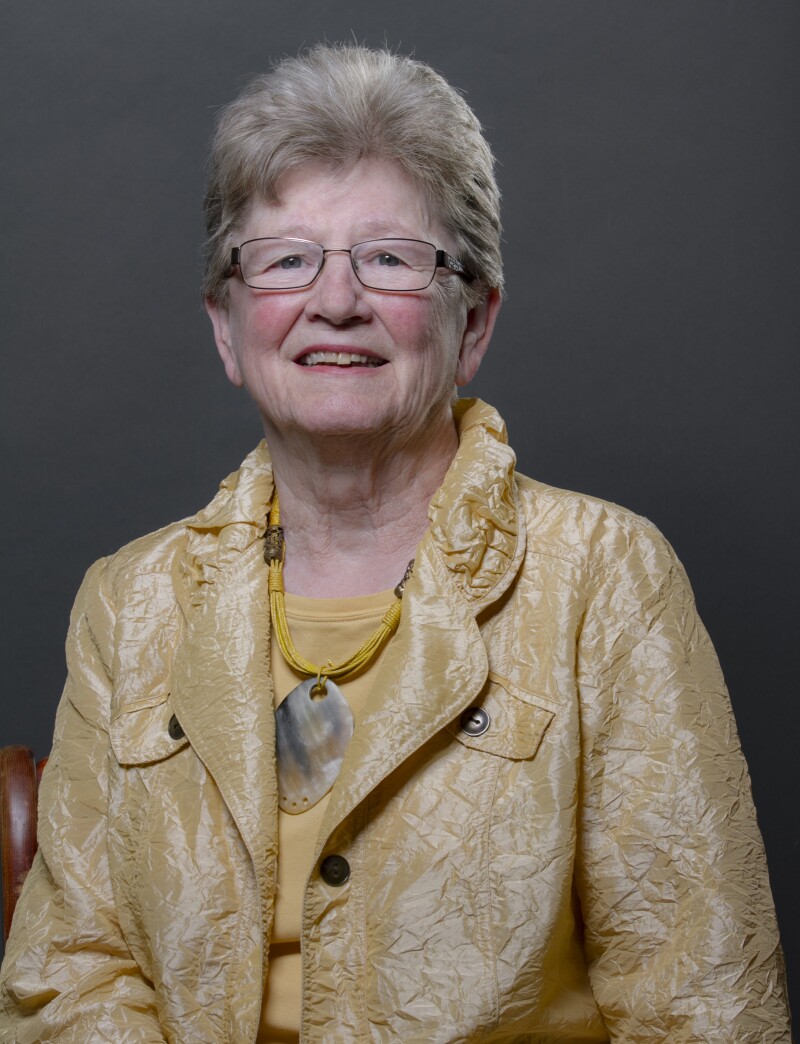 Vel Rae Burkholder of Fargo will be presented with the 2018 AARP Andrus Award for Community Service during a volunteer recognition luncheon Oct. 4 in Fargo.

The Andrus Award is AARP's most prestigious and visible volunteer award for community service and symbolizes that individuals have the power and ability to make a difference in the lives of others. The award is given to one North Dakotan annually.

Other 2018 Andrus Award nominees who will be recognized at the luncheon are Loretta Carlson of Bismarck; Leona Brecht of Golden Valley; Gary Ellingson of Minot; and the late Rev. David Knecht of Fargo.

A panel of judges selected Burkholder for her significant volunteer service in the community and statewide for more than two decades.

Burkholder served on AARP North Dakota's first executive council when the state office opened in 2001. She served six years on that volunteer leadership team and has continued to volunteer in a wide variety of capacities since then. Most recently she has become a Fraud Watch Network volunteer and presents information on fraud and scams to groups throughout the region. She also manages AARP's Movies for Grownups events in Fargo.

Former AARP North Dakota State Director Janis Cheney is one of three people who nominated Burkholder for the Andrus Award. Cheney said, "Example is the most powerful way to have an impact on others and Vel Rae excels in providing such. It often takes someone to raise their hand or step up first to encourage others to do so and Vel Rae has always been willing to be that person."

Former State President Mike Tomasko said, "AARP's founder, Dr. Ethel Percy Andrus, talked repeatedly of a committed army of volunteers needed to accomplish the work of AARP to bring about change that betters the lives of those 50 and older. Vel Rae is exactly the type of volunteer Dr. Andrus had in mind."

Burkholder has also been an active member of the North Dakota Retired Teachers Association NDRTA for 21 years, including serving as president of both the Fargo Retired Teachers and Cass County Retired Teachers. She currently serves as secretary of the Cass County affiliate and as a member of the scholarship committee. She chairs the Fargo affiliate's health committee.

Mike Burton of Fargo, current president of the NDRTA, said, "I think the most inspiring thing about Vel Rae is her willingness to work without seeking adulation. She just quietly does her job and does it by working well with others."

As the award recipient, Burkholder chose Theatre B in Fargo to receive a $500 contribution from AARP in her name.