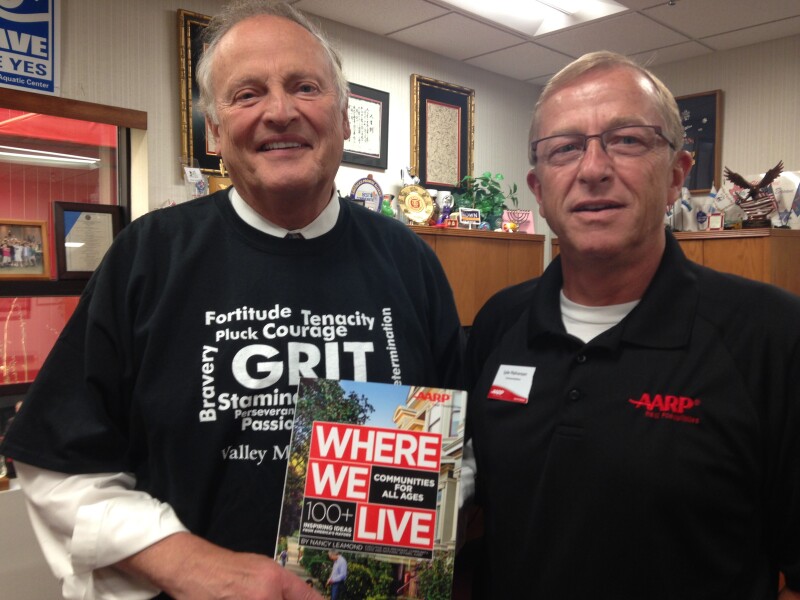 The creative work of Grand Forks Mayor Michael Brown is showcased in a new e-book, Where We Live: Communities for All Ages.

The book highlights more than 100 innovative initiatives undertaken by mayors across the country, including Grand Forks' "Safer Tomorrows" initiative led by Mayor Michael Brown.

The initiative strives to decrease children's exposure to violence and foster a community where everyone is treated with respect and dignity. One of just four programs in the country funded by the U.S. Department of Justice Defending Children Initiative, Safer Tomorrows focuses on prevention, intervention and data colletion through a variety of school and community-based programs.

"We're proud that the work of Mayor Brown is recognized in this important book," said AARP North Dakota State Director Josh Askvig. "These efforts are crucial to ensuring the vitality and long-term viability of our communities around the state, which in turn makes North Dakota stronger. The many great ideas compiled in Where We Live are truly a great resource and a foundation for further innovation."

Where We Live: Communities for All Ages — written by Nancy LeaMond, AARP Executive Vice President of Community, State and National Affairs — provides an overview of impactful strategies put in place by mayors nationwide that are improving communities for older adults and people of all ages. In areas from housing to the environment, transportation to culture and community connections, these examples can be replicated or adapted in other places.

"There is a pressing need to create livable communities for people of all ages. In less than 15 years, one out of every five people in the country will be 65 or older, a demographic shift that will be felt in every community," said LeaMond. "At AARP, we've seen mayors' tremendous interest in and energy put toward tackling livability, with solutions that benefit not only older constituents but people of all ages.

"We hope that with this book, and our related Livable Communities website, and award-winning AARP Livable Communities e-Newsletter, we can provide a platform to inspire even more creativity and sharing of best practices to spur innovation in making all communities great places for people of all ages."

To download a copy of the free e-book, visit AARP.org/WhereWeLive.

For a print copy, or to share ideas on initiatives that have helped make your town or city more livable, email AARP at livable@aarp.org.