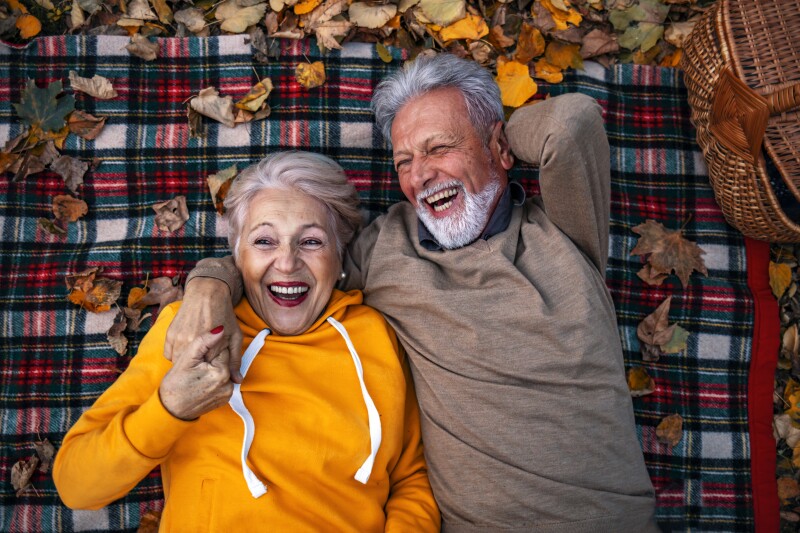 2022 VOLUNTEER RECOGNITION
2022 Volunteer Education and Recognition Luau | Oct. 26 (Bismarck) and Oct. 27 (West Fargo)
Join us for our annual volunteer education and recognition events in either Bismarck or West Fargo. Our luau-themed events include learning sessions, lunch and a chance to honor our 2022 Andrus Award recipient. Learn more about the event agenda here.

PASSPORT TO HEALTHY LIVING EVENTS
Menopause: What you Actually Need to Know | Wed., Oct. 19 at 3 p.m. (Online)
Women often experience menopause at the height of their careers, personal, and social lives. Dr. Jean Marie McGowan will throw open the curtain to this natural process to help you understand what is happening, learn the facts from the myths, and discover how you can live your best life during this time. Register here.
WELLNESS, WORK & CREATIVITY
Stretch and Strength Yoga Series | September 2022 - February 2023 (Online)
Enhance your mobility and strength our Strength and Stretch Yoga series. Our classes make yoga accessible by including modifying instructions for all ability levels. Learn more and register here for one or all of our classes. Consult your doctor before starting a new exercise regimen.

Building Strength to Rise with Ease (10/20/2022)
Building Better Balance (11/17/2022)
Easing Back Pain (12/15/2022)
Yoga for Better Sleep (1/12/2023)
Stimulate Your Brain with Yoga (1/26/2023)
Open Your Heart (2/16/2023)
Wellness Through Creativity: Painting Classes with Sally | Oct. 12 or 13 (in person)
Our Fall event mailer incorrectly noted a $25 supply fee for this class. There is NO CHARGE for the class or the supplies.
Identify the creativity which resides in each of us as a path to peace, personal empowerment, and inspired living in this guided art class. You'll create your own piece of art to take home, and enjoy the increased confidence and enhanced sense of wellbeing that art can add to your life. Classes will take place at the Capital Gallery in downtown Bismarck. The classes are free of charge. Painting supplies (and refreshments!) are provided at no cost. Three classes are available. Class size is limited. Register today!

AARP ND is offering several opportunities to learn more about Social Security and/or Medicare. Find the format that works best for you! Learn more here.

In person events:

Online events:

Medicare Virtual Live Event |Saturday, Oct. 1 from 2-3 p.m.

Social Security Virtual Live Event | Friday, Oct. 14 from 11a.m.- Noon

On demand events:
Register to receive a link to videos and information about Medicare and Social Security to review at a time convenient to you. Links available through December 31, 2022.

The Power of Winter Placemaking and Asset Based Community Development | Friday, Oct. 7 9-10:30 a.m. (online only)
AARP ND and the Main Street ND Initiative have teamed up with 8 80 Cities for an interactive workshop to build excitement and capacity for winter placemaking in your community. Register here.

Livable Communities Volunteer Workshops (in-person)
Join local leaders in Mandan and West Fargo to learn how to make your community more welcoming, vibrant and inclusive.

Mandan: Tuesday, Nov. 1 from 11:30 a.m.- 1 p.m.

West Fargo: Wednesday, Nov. 2 from 11:30 a.m.- 1 p.m.

AARP in Your Town – Devils Lake | Wednesday, Sept. 28 from 10-11:30 a.m.
Liquid Bean, 316 4th Ave. NE, Devils Lake
AARP ND is coming to your town, Devils Lake, and the coffee and muffins are on us! Tell us what's on your mind and we'll share updates on efforts to lower Rx costs and resources to help you age in your home safely and comfortably. Register here.

AARP on Tap (in person)
Join local legislators in Minot, Bismarck, Grand Forks and Fargo to share your priorities and learn their thoughts on the upcoming ND Legislative session.

Find online and in-person driver safety courses designed for North Dakota drivers age 50 and older.
Get to Know Yoga from Sept. 21
Learn about yoga basics and get comfortable with giving this incredibly beneficial activity a try. This session will prepare you for our yoga series offered through February 2023! Watch the recording here.
Get Your Yard Ready for Fall from August 17
Don Kinzler, horticulturist with NDSU Extension for Cass County provides tips on how best to prepare our lawns and yard for fall and winter. Watch the recording here.

FitLot & Outdoor Fitness from July 20
Discover the fitness activities you can do in a FitLot or with other outdoor accessories available anywhere. Watch the recording here.

Hiking Around North Dakota from June 15
Avid hiker and author Susan Wefald talks about hiking around North Dakota plus insights from ND Parks and Rec on trails across the state. Watch the recording here. And see photos from our Summer 2022 hikes at Ft. Ransom, Cross Ranch and Turtle River State Parks here.

Your Voice Your Vote Series | May 3, 10 and 17
We offered three sessions to help you get ready to cast your ballot on June 14.

LGBT Connect & Learn: Tips from Behind the Pharmacy Counter from May 12
Two pharmacists shared their insights and the typical questions they receive. Watch the recording here.

Homefit: Your Home for Life from March 24
Learn how to stay in the home you love by turning where you live into a lifelong home. Watch the recording here and download the AARP Homefit Guide here.

Brain Healthy Cooking from March 16
Nicolle Aukland shared brain healthy food insights and more. Watch the recording here and download this brain health tip sheet here.

Bismarck Briefing from March 10
An overview of a conversation between City employees and residents regarding the future of Bismarck. Watch the recording here.

Living Longer, Living Smarter: Health from Feb. 24
Living Longer, Living Smarter is about preparing for the future. Watch the recording here.

Faces of Fraud with Merne Manor from Feb. 23
To help protect others from online scams, Merne Manor shared her story about an online purchase that went sour. Download our handout here.

Smartphone Photo Editing from Jan. 19
Learn about smartphone camera features and tips for capturing memorable photos. Watch the recording here.

Telephone Town Halls

2020 & 2021 EVENT RECORDINGS
Passport to Healthy Living
Watch recordings of all our 2020 and 2021 Passport for Healthy Living events here.

AARP/MDU Winter Heating Series
Watch these four short clips and discover ways to manage your winter heating costs.

AARP Social Security Minutes
Short videos cover several Social Security topics and common questions. Watch them here.

Fraud Watch Network
Stay safe by watching our wide array of fraud presentations here.

LGBT LIFE

Make Your House A Home for Life. A four-part series.

Volunteer Events

COVID Resources

Telephone Town Halls