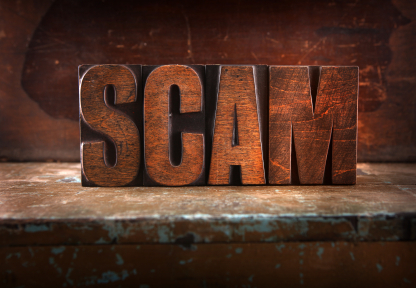 North Dakota Attorney General Wayne Stenehjem this week said the state's residents are being inundated with scam telephone calls. He warned that scam artists are specifically targeting the state's senior population, finding new victims with scams that have been circulating for many years.

"Unfortunately, despite repeated warnings about these scams, we receive reports every week from victims, many of whom have lost hundreds of dollars. Almost without exception, the recent victims have been older North Dakotans," said Parrell Grossman, director of the Consumer Protection Division.

Stenehjem says the four most prevalent scams in North Dakota are:





"If a caller instructs you to buy a Green Dot money card or other type of instant cash card, or to wire money somewhere, then it's a scam. It's as simple as that. It doesn't matter what reason they give you, it is always a scam, every single time," said Stenehjem, who encouraged North Dakotans to talk to their older family members about these scams.

More information about these scams is available on the Attorney General's website on the "Scam Information" page http://www.ag.nd.gov/CPAT/CommonScams.htm or by contacting the Consumer Protection Division, toll-free at 1-800-472-2600.

Here's one way to fight back and protect yourself.

AARP's new Fraud Watch Network is designed to give you access to information to help protect you and your family from identity theft, fraud and scams. It's free and open to everyone – members, non-members and people of all ages – and it allows people who sign up access to watchdog alerts about active scams in their area and resources to help them spot and avoid con artists latest tricks.

Sign up for the Fraud Watch Network at www.aarp.org/FraudWatchNetwork or call toll-free 877-908-3360. If you've spotted a scam or think you may have been scammed, call the helpline for advice and guidance.