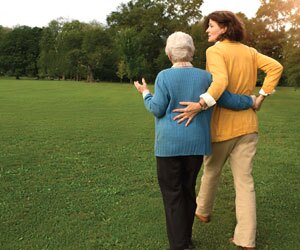 AARP North Dakota is urging state legislators to pass a bill to make it easier for the state's 62,000 unpaid caregivers to assist their friends and relatives at home.

During the legislative session starting Jan. 3, AARP North Dakota's top priority is the passage of the Caregiver Advise, Record and Enable (CARE) Act. Already passed by 37 states, the District of Columbia and two territories, the legislation ensures that family caregivers are kept informed and are provided with an explanation and demonstration of the medical tasks they need to perform at home after a loved one is discharged from a hospital.

In 2017 a similar measure passed only in the Senate.

To keep up with what's happening with the bill and other events during the session, sign up for a weekly update at aarp.org/getinvolved.