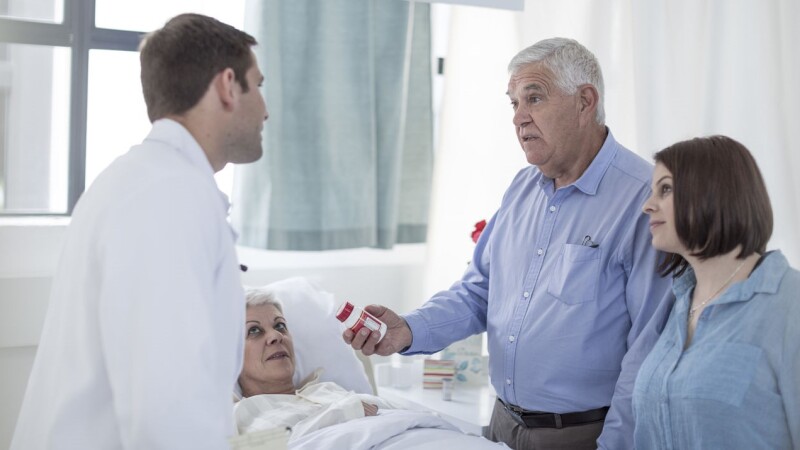 The second in our series of telephone town halls on caregiving will be held from 1:30-2:30 p.m. Tuesday, July 16.
This town hall will focus on what a caregiver needs to know when a family member or another loved one is being discharged from a hospital.
After seven years of advocacy, the North Dakota Legislature passed the AARP-endorsed CARE Act during the 2019 legislative Session. The new law will provide clarity to both hospitals and caregivers on how to best manage an often stressful transition.
The CARE Act takes effect August 1.
Join AARP North Dakota and a representative from North Dakota hospitals for this one-hour discussion on how to make transitions from the hospital to back home easier for patients and caregivers.
We'll cover the rights of both patients and caregivers; what questions you should be asking at the hospital at the time of discharge; and how you can make sure you're ready once the patient returns home.
To be sure that you can participate in this call, register your name and phone number in advance.
At 1:30 p.m. Tuesday, July 16, you'll then receive an automated call asking you to join the telephone town hall.
The telephone town hall is interactive, and you'll be able to ask questions and participate in the discussion.
The third telephone town hall in the series is planned for 5:30-6:30 p.m. November 12. We'll focus on balancing work and your personal life with your caregiving duties.
Right now there are an estimated 62,100 family caregivers in North Dakota. If you're not currently a caregiver, you likely will be one in the future or need the help of a caregiver yourself at some point in your life.
AARP North Dakota is working to help support family caregivers and those for whom they care.
We hope you will join the conversation during these town hall discussions.