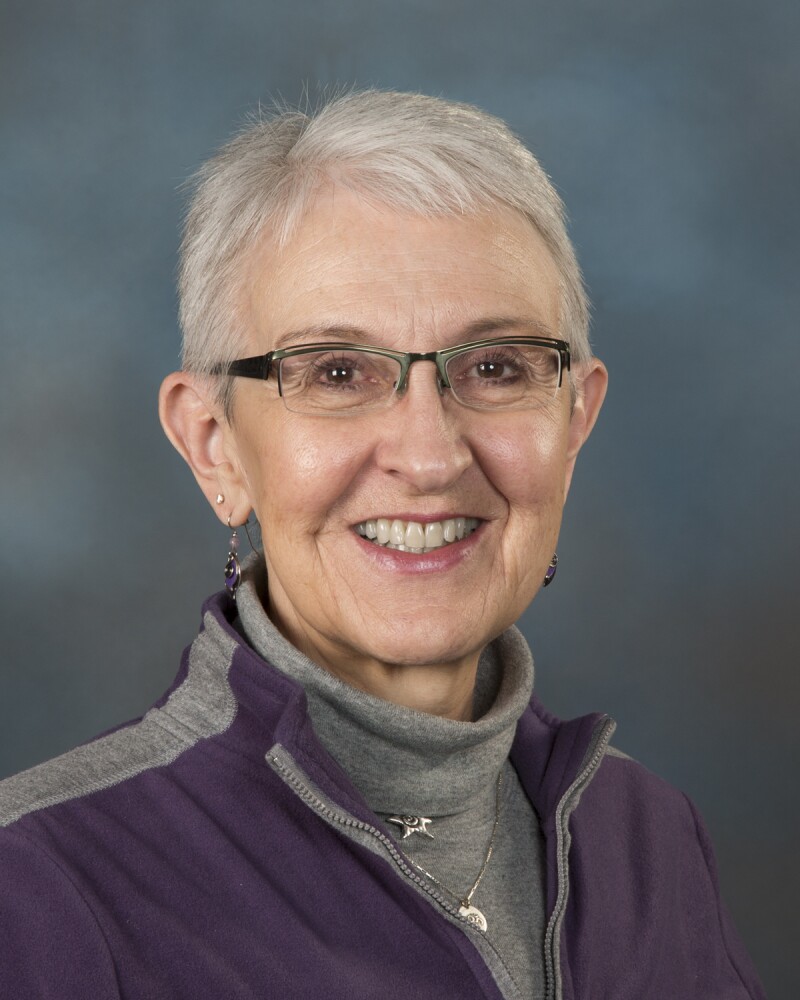 AARP North Dakota State Director Janis Cheney has announced her retirement after 15 years in the position.
"My work with AARP has been a great capstone to a rewarding career," Cheney said. She became state director in November 2000 when a staffed state office was established in North Dakota. She is retiring this spring with plans to create her own 'Life Reimagined' opportunities, including more time with family, exploring national parks, catching up on her reading, practicing yoga, and writing.
With the opening of offices in every state, AARP expanded its trajectory of local engagement and social impact. As the team leader for the past 15 years, Cheney has worked with a skilled and dedicated group of staff and volunteers to help North Dakota members and their families live their best lives.

____________________________________
Retirement Open House June 1
An open house in honor of AARP North Dakota State Director Janis Cheney will be held from 1-4 p.m. Wednesday, June 1, at the Municipal Country Club, 930 N. Griffin St., Bismarck.
A brief program will be held at 2 p.m.
Please join us to honor Janis' 15 years of service to North Dakotans 50-plus and to wish her well in her retirement.
_____________________________________

"First and foremost, my commitment has been to making human connections and nurturing productive relationships among my colleagues, our volunteers, and the organizations and agencies with which we worked," said Cheney. "We have been privileged to be lead players impacting federal and state legislation and in sharing AARP's significant informational and educational resources with citizens across our state."
The North Dakota office has come a long way from the first year when Cheney worked out of a home office in her basement. By year two, the office at 107 W. Main in Bismarck was opened with staff colleagues working on advocacy, communications, volunteer and community outreach, and office administration.
Legislative accomplishments the AARP team initiated or substantially contributed to include Do Not Call and Security Freeze legislation, and the expansion Medicaid following passage of the national Affordable Care Act. In 2005 AARP North Dakota was part of a national effort successfully opposing the privatization of Social Security. The organization has worked tirelessly to promote greater public awareness and understanding of Social Security and Medicare, the importance of these programs to North Dakota elders, and options for protecting and strengthening them.
A focus for the organization throughout the years has been on supporting options for people to live safely at home as they age. AARP was a catalyst for a Real Choice Systems Change grant focusing on expanding those options.
More recently, caregiving and community engagement have been organizational priorities. "We are committed to enhancing our local presence and impact and empowering people to make a difference in their communities," Cheney said. "Caregiving has had a huge impact on my own family's life and it is a near certainty that each of us has been or will be a caregiver or has or will need care. It is this kind of real world issue and impact on people and their daily lives that has made this work so meaningful."
Prior to her appointment as state director, Janis served as director of the North Dakota Senior Health Insurance Counseling (SHIC) program for the North Dakota Insurance Department from 1992-2000. Janis oversaw the development of the SHIC program from a written application to a statewide network of trained counselors available to assist North Dakota Medicare beneficiaries and their families with Medicare and health insurance related questions and concerns.
Janis was director of Constituent Services and then director of Special Projects for Governor George Sinner. Prior to that she worked as a multi-media specialist for Basin Electric Power Cooperative.
Janis is married to Stephen Crane. They have two adult daughters, Barbara and Johanna.
As she moves into the ranks of retirees, Cheney hopes to continue being actively engaged with community issues, including volunteering with AARP. She says, "I am grateful for the opportunities I have had to make some small contribution to improving the quality of life for people in North Dakota and for the extraordinary colleagues and volunteers who have generously shared their time, talent, and expertise to build a successful organization."