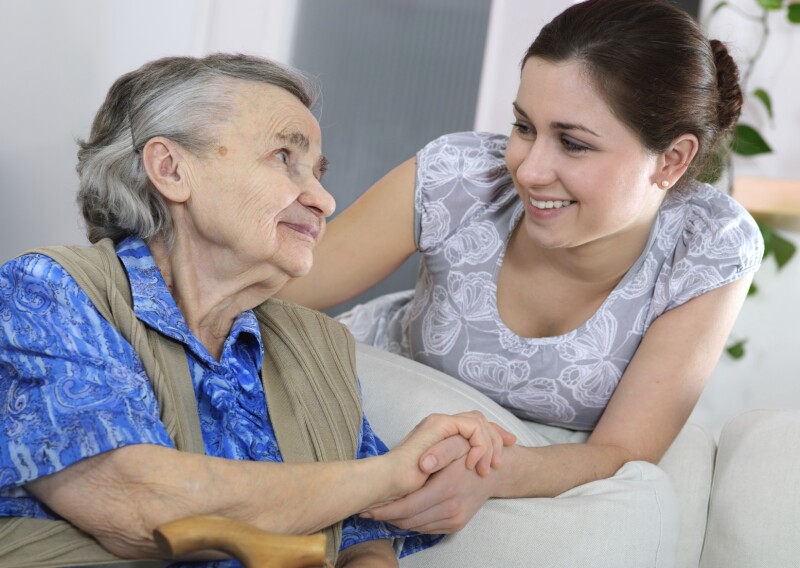 Have you ever wondered how you could make a difference in other people's lives?

If you like visiting with people and have good communication skills, becoming involved in the Long-Term Care Ombudsman Program* is one way you can make a positive impact in the lives of other people.

A long-term care ombudsman helps families and older adults in the community. Ombudsmen serve as an impartial mediator helping to resolve problems or complaints received from residents of nursing facilities, their families and friends, facility staff, and the general public.

Spending time with residents of nursing facilities and assisting them to maintain the highest quality of life possible can be a very rewarding experience. It only requires a little of your time and the rewards are overwhelming. No experience is needed – just a desire to make a difference!

Volunteer community ombudsmen are assigned to a specific nursing home where they are asked to visit at least once a week in order to become familiar with residents, facility staff, and how the facility operates. The volunteer is a neutral third party who visits with residents, providing support and helping to identify complaints and concerns.

If you are interested in attending an orientation training to learn more about the Long-Term Care Ombudsman Program or about becoming a community volunteer Ombudsman, please contact Bryan Fredrickson at 701-298-4413 or toll-free 1-888-342-4900.

*The program is administered by the North Dakota Department of Human Services.