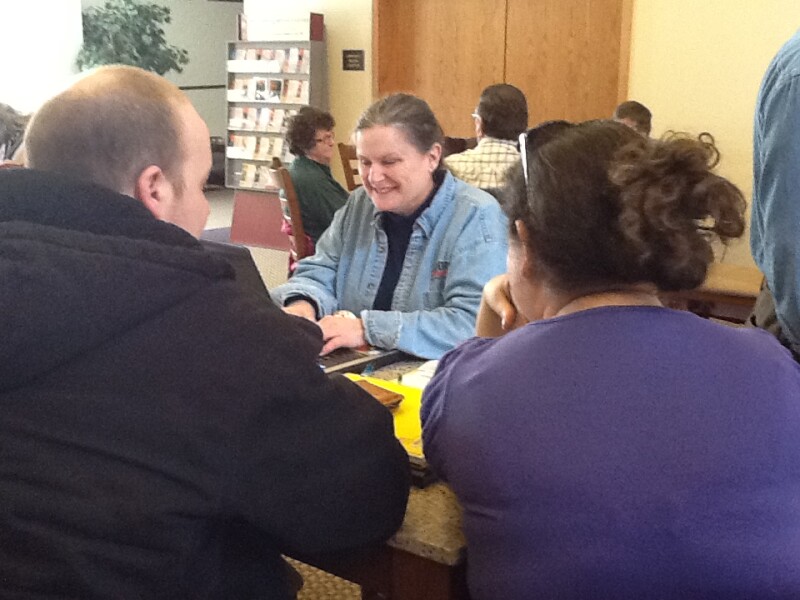 AARP Foundation Tax-Aide is looking to expand its team of volunteers for the upcoming tax season. Tax-Aide offers free tax filing help to anyone, especially those 50 and older, who can't afford a tax preparation service. Tax-Aide volunteers make a difference in their communities by assisting many older, lower-income taxpayers who might otherwise miss out on the credits and deductions they've earned.

Tax-Aide volunteers receive training and support in a welcoming environment. There is need for volunteer tax preparers, client facilitators, those who can provide technical and management assistance and interpreters. Every level of experience is welcome.

Last year, 110 North Dakota AARP Foundation Tax-Aide volunteers helped file 6,426 federal and state tax returns. The program is offered at 10 sites in Dickinson, Bismarck, Mandan, Minot, Grand Forks, Fargo-Moorhead, West Fargo and Wahpeton.

The program is hoping to reopen a Devils Lake site in 2019 and establish a new site in Williston. Tax sites could be opened in additional communities in the state if at least two people in that community come forward as volunteers and complete the training.

Francis "Fritz" Schwindt, the volunteer statewide coordinator for Tax-Aide in North Dakota, says, "AARP Foundation Tax-Aide volunteers are not only helping people within their community, but they are giving their mind a workout as well. Volunteers do not need tax preparation experience. All volunteers receive comprehensive IRS training on tax forms and software at no cost."

Schwindt says potential volunteers should have computer skills, enjoy meeting people and working with other volunteers, and be able to commit at least four hours a week from February 1-April 15. Schedules are flexible to accommodate winter vacations and other needs.

AARP Foundation Tax-Aide, which started in 1968, involves more than 35,000 volunteers and serves 2.5 million taxpayers annually at more than 4,700 sites nationwide.

Taxpayers do not need to be a member of AARP or a retiree to use this program.

To learn about our volunteer opportunities, visit www.aarpfoundation.org/taxaide or call the AARP North Dakota office toll-free at 1-866-554-5383.

AARP Foundation Tax-Aide is offered in coordination with the IRS.