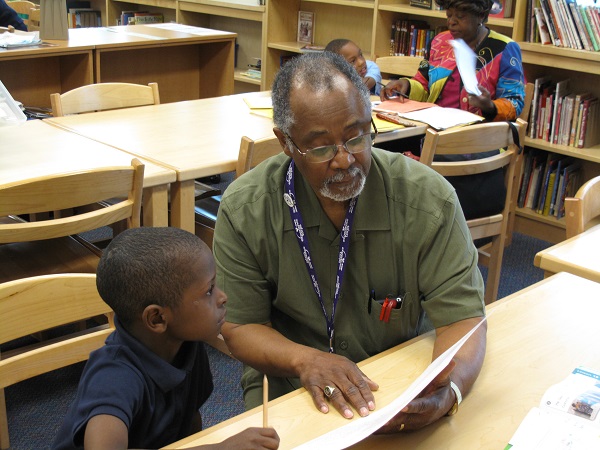 A new school year is upon us, and educating youth can be a very rewarding and gratifying experience. Knowing that the contribution of your time and effort can help a child excel academically makes the work worthwhile.

At the AARP Foundation Experience Corps, volunteers know all about that feeling.

AARP Experience Corps is an innovative volunteer program that creates opportunities for adults age 50+ to take part in vital community service. Volunteers serve as literacy tutors for children in 22 cities across the country.

In Cleveland, the AARP Experience Corps is hosted by Greater Cleveland Volunteers. They welcome people from all around Ohio and other areas to join them as volunteer literacy tutors for kindergarten to third grade students in Cuyahoga County schools.

Join our AARP Experience Corps team! Help Greater Cleveland Volunteers and AARP Foundation Experience Corps bring greater reading confidence to our youth. Contact Nakeva Williams at 216-391-9500 x 2116 or EC@greaterclevelandvolunteers.org.

"Both students and tutors benefit from the program" said Joy Banish, executive director for Greater Cleveland Volunteers. "Students make progress from the personal academic assistance as well as the relationship that develops with their tutor. Volunteers benefit by being able to share their love of reading and their life experiences in order to make a difference in a child's life."

In the Cleveland Metropolitan School District, students were given a reading performance rating at the beginning and end of the year. After being tutored by the AARP Experience Corps volunteers, the students' overall literacy skills showed an increase of 48 percent.

"Volunteers have the opportunity to give back to the community, see a child's progress throughout the year and establish a comfortable relationship with them as well," said AARP Experience Corps Program Manager, Ross Jones.

The program is managed by Greater Cleveland Volunteers and are seeking people who:

Enjoy working with children
Are passionate readers
Are age 50+
Can volunteer time to tutor children who need help learning and improving basic literacy skills
Possess a high school diploma or GED
Will agree to and pass a criminal background check
Can serve 4-6 hours a week for the school year.
Training, coaching and assistance is provided all year.