AARP Oklahoma
All the news that matters for 50+ Oklahomans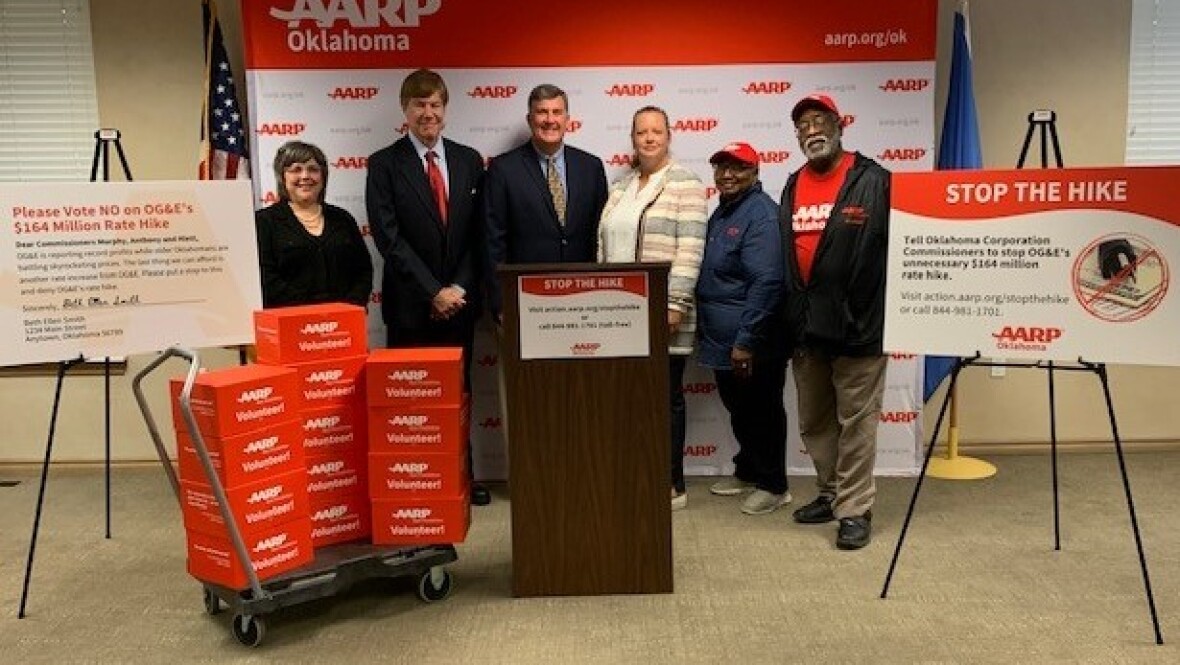 MAY 24, 2022
AARP Oklahoma leadership and volunteers are sending nearly 7,000 petitions to Oklahoma Corporation Commissioners Murphy, Hiett and Anthony Tuesday morning. The petitions from OG&E customers urged the commissioners to deny OG&E's proposed $164 million OG&E rate hike which would cost customers approximately $10 per month.
MAY 4, 2022
The event offers a visual representation of the real meaning behind Memorial Day - a formation of empty boots donning ID tags and American flags representing fallen heroes' individual lives.
MAY 23, 2022
Hear updates on the family caregivers tax credit, legislation to reduce fraudulent robocalls and scam texts, as well as our continued work to reform long-term care.
APR 4, 2022
Join AARP Oklahoma for themed "Yappy Hour" events at Gathering Place in Tulsa