AARP's FREE Online Q&A Has Answers
2019 Health Insurance Marketplace: Your Questions Answered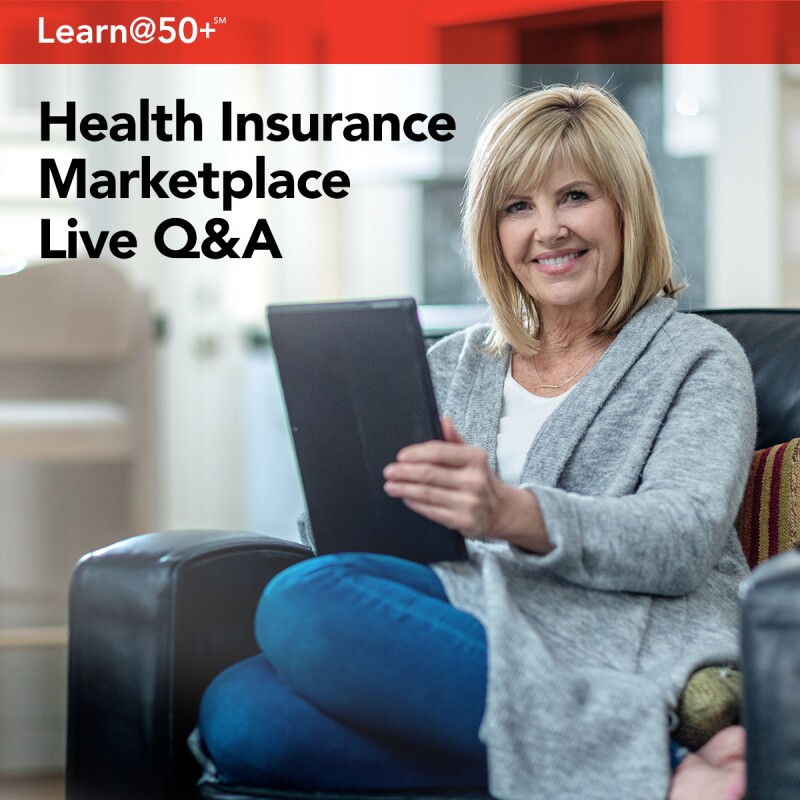 PART 1: Wednesday, November 7, 2018, 6 p.m. CT
PART 2: Thursday, November 8, 2018, 6 p.m. CT

If you need health coverage through the Health Insurance Marketplace during the 2019 enrollment period, you need to register for AARP's online Q&A. Attending this free, two-part event will help clear up questions you might have about the government-run website that provides insurance options for those who don't get them through work.

You'll learn:

how and where to enroll or re-enroll
what the tax penalties are if you don't have coverage
how it works with Medicare – and more!
More importantly, this live, interactive format lets you submit your specific questions and have them answered by AARP's experts during the event.

You can figure out the Health Insurance Marketplace. Sign up now to understand your options during open enrollment—the only time of the year you can enroll. And don't forget to invite friends and family members to register, too.

Click here to register today!