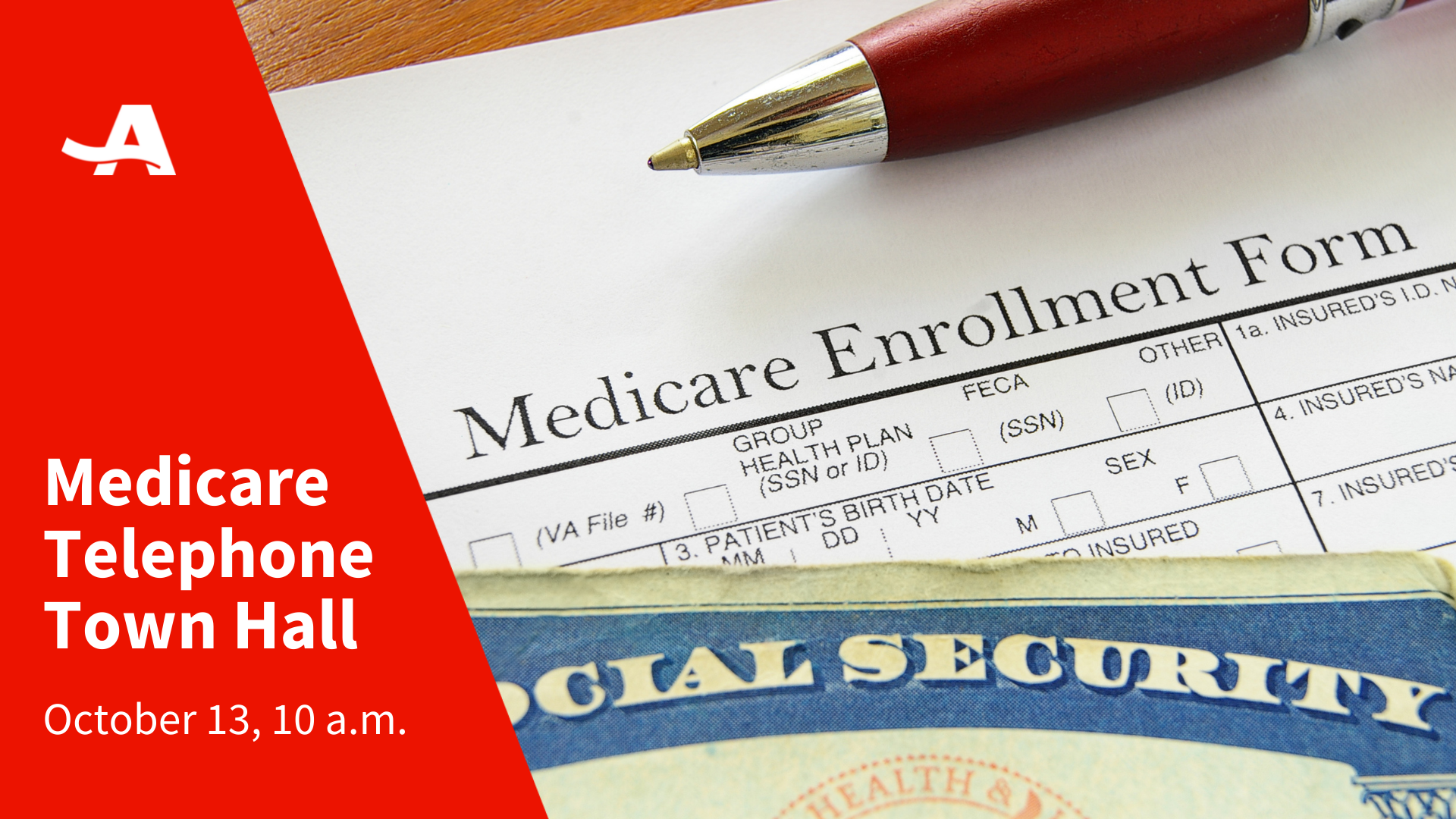 Join AARP Oklahoma for a live and interactive Medicare telephone town hall on October 13 at 10 a.m. CST. Learn the latest on open enrollment and changes to Medicare for 2021. You'll also learn about Part D drug coverage options and extra help that may be available from Medicare's Medicare Improvement for Patients and Providers Act (MIPPA) program. MIPPA offers assistance to eligible Medicare beneficiaries to help lower Medicare premiums and deductible costs.

Expert guests include Mike Rhoads from the Oklahoma Insurance Department and Jean Kidd from Oklahoma Human Services.

REGISTER HERE and we will call you when the telephone town hall starts. You can also join us online and ask questions through comments on the AARP Oklahoma Facebook.com page.