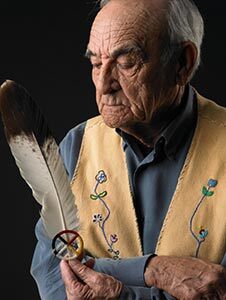 AARP Oklahoma is accepting nominations for its ninth annual Indian Elder Honors program, celebrating 50 individuals who have made extraordinary contributions to their community, family, tribe and nation.

Since 2009, AARP has recognized more than 400 members of the 39 federally recognized tribes in Oklahoma. Previous winners have included teachers, veterans, nurses, artists, tribal leaders and a Pulitzer Prize-winning author.

Nominations are open through May 31 and can be made online at aarp.org/ndnelders. Each nominee must be 50 or older and an enrolled member of an Oklahoma tribe. The awards ceremony will be Oct. 3 in Oklahoma City.