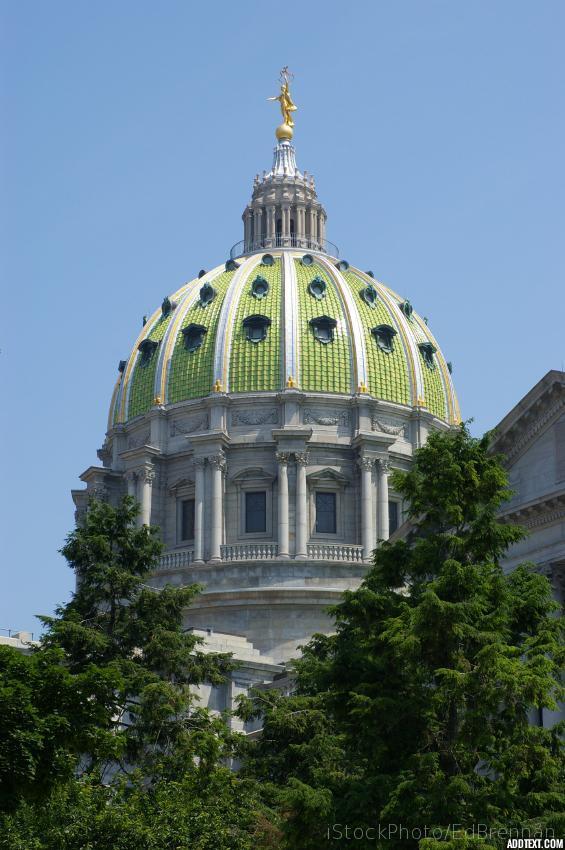 The World Health Organization declared June 15 World Elder Abuse Day and government officials in Pennsylvania took time away from the other issues being discussed and debated in the State Capitol during a very busy month to recognize and raise awareness about this important concern.

A big part of the effort to raise awareness about elder abuse took place in the Capitol Rotunda, where Lieutenant Governor Mike Stack and Secretary of Aging Teresa Osborne held a press conference for advocates and members of the Capitol Media Corps. Lieutenant Governor Stack stated, "Preventing elder abuse must not only be a part of the national conversation about how we care for older Americans, but it must also be a part of the Commonwealth's plan to support and protect older Pennsylvanians."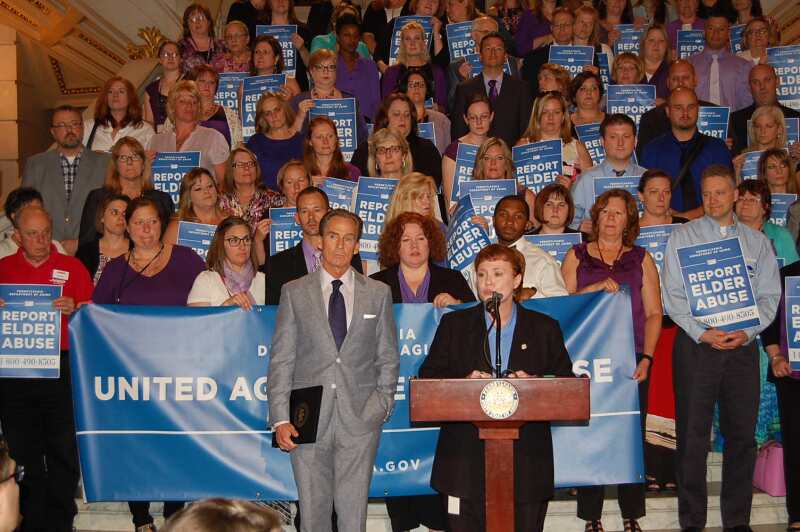 Pennsylvania has a 24-hour statewide elder abuse hotline at 1-800-490-8505, and all Area Agencies on Aging also take elder abuse reports. Pennsylvania law protects those who report suspected abuse from retaliation and civil or criminal liability and all calls are free and confidential.

Last year, over 22,000 cases of suspected abuse and neglect were reported to the Department of Aging's protective services program, which works with investigators from the state's 52 Area Agencies on Aging to protect older Pennsylvanians. Protective services are mandated by the Older Adults Protective Services Act (OAPSA), which safeguards the rights of older adults. The kind of cases that investigators deal with was the subject of an informational hearing held by the Pennsylvania House Aging and Older Adult Services Program the morning of June 15.

Investigators from four Area Agencies on Aging from across the Commonwealth testified before the Committee on their experiences dealing with suspected elder abuse, and the stories were often tragic. Too many older Pennsylvanians are living in conditions which can only be described as self-abuse, and it is only through intervention by Adult Protective Services workers that these individuals can be provided with the assistance they need. But other cases provoke anger, as the investigators described situations were vulnerable older Pennsylvanians were taken advantage of by family members, landlords, or insurance agents.

Another testifier at the hearing was Richard Albrecht, the Project Manager for the Institute on Protective Services at Temple University. The Institute on Protective Services assists on elder abuse cases throughout the Commonwealth and trains Adult Protective Services workers to conduct investigations. Mr. Albrecht noted that 88% of all elder abuse cases that the Institute assisted in involved financial exploitation. In far too many instances, individuals, often family members, are able to gain control of an older Pennsylvanians' financial assets and use them for their own enrichment.

Pennsylvania works hard to protect its most vulnerable older citizens, but there is room for improvement. Our Older Adult Protective Services law must be updated to reflect the large increase in financial exploitation cases. We need stronger provisions that would allow financial institutions to identify unusual activity in the accounts of vulnerable older adults and report this to authorities. We must also do a better job of pursuing the individuals who are out to scam older Pennsylvanians and make it harder for them to do so.

The General Assembly has been considering updates to the Older Protective Services Law in Pennsylvania for a number of years. The attention raised by the recognition of World Elder Abuse Day should spur action on what it is a critical issue for all residents of Pennsylvania.



"Ray's Round Up" features updates on current state and federal issues by Ray Landis, AARP PA's Advocacy Manager.