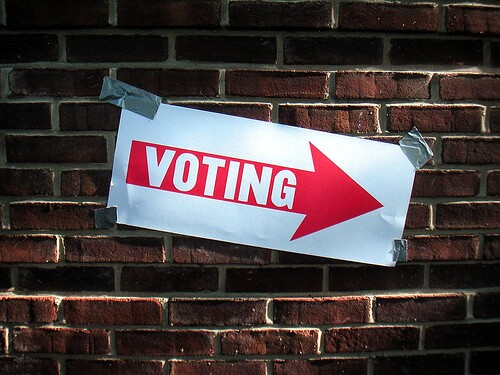 AARP recenlty won a major victory when a judge delayed the implementation of Pennsylvania's controversial voter identification law, ordering the state not to enforce it in this year's November 6 presidential election.

The decision by Commonwealth Court Judge Robert Simpson followed a two day hearing that weighed whether state election officials were making the process of securing a valid photo ID simple enough to avoid possible voter disenfranchisement.

The injunction represents the culmination of months of work by the PA State Office, with the help of AARP Foundation Litigation, Office of General Counsel and the State and National Group's Government Affairs State Advocacy & Strategy Integration and Campaigns teams.

In a statement released minutes after the injunction was announced, the AARP PA State Office called the decision "a victory for older voters statewide who were struggling to secure photo IDs in time for the November election."

"By pushing the Voter ID requirements into the 2013 election cycle, the court is providing much-needed extra time to continue educating Pennsylvania voters about the law's requirements," said AARP Pennsylvania State Director Ivonne Gutiérrez Bucher. "Without an injunction, Pennsylvanians from across the state—particularly older adults, persons with disabilities, from diverse communities, or who are economically disadvantaged—were facing significant obstacles obtaining the necessary identification documents in time for the November 6 election."

When it was signed into law back in March, PA's Voter ID statute was considered among the nation's toughest. Soon after its approval, the ACLU and other voting rights activists filed a lawsuit challenging the law. AARP submitted "friend-of-the-court" briefs in the case with the SeniorLAW Center of Philadelphia. AARP also partnered with dozens of community groups statewide to protest the law and ran general market and multicultural market newspaper ads to help voters understand what they would need if the law was in place for the November election. The legal case worked its way through the PA court system over the summer, attracting significant national media attention.

Although the injunction relieves the pressure for PA voters to secure a photo ID for the November election, AARP will continue to oppose the state's Voter ID law in court proceedings scheduled to take place following the election. With no documented evidence of voter fraud, PA's voter ID law represents a flawed solution for a problem that doesn't exist.

PA is one of seven states where AARP advocated for members on photo ID voting issues in 2012. That's in addition to Minnesota, where AARP filed an amicus brief in the State Supreme Court and now is actively working to defeat a ballot measure that makes voting more onerous by requiring photo IDs for the first time. AARP also has participated as a "friend-of-the-court" in Wisconsin where challenges to a state photo ID law are pending in state (and federal) court. Overall, at least 25 voter ID laws and 2 executive actions have passed since the beginning of 2011 in 19 states, with another 27 restrictive bills currently pending in six states.

AARP is engaged in these fights because nearly one in five citizens over 65 lack a current, government-issued photo ID, according to a 2006 Brennan Center study. Most people prove their eligibility to vote with a driver's license, but people over 65 often give up their license and don't replace it with the state-issued ID that some states offer to non-driving residents. People over 65 also are more likely to lack birth certificates because they were born when failure to record births was far more common than it is today, especially in rural areas and for people of color.