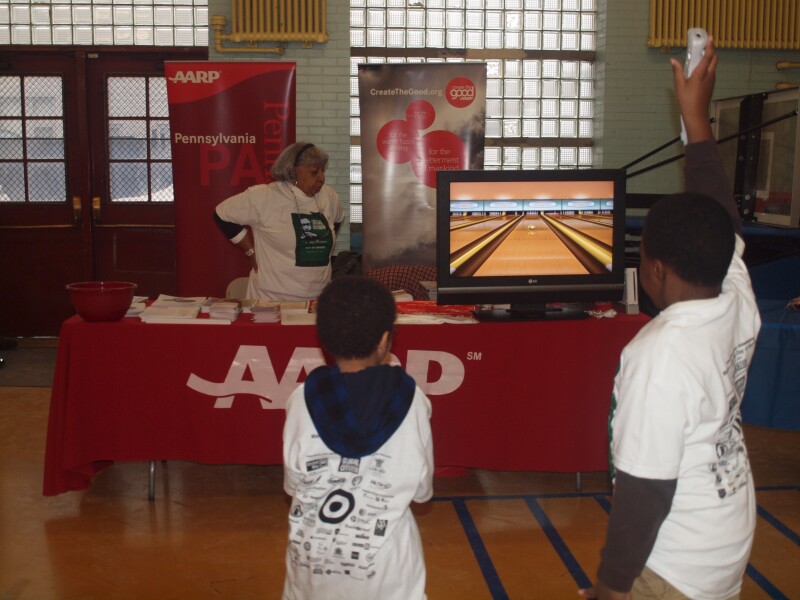 AARP Pennsylvania staff and volunteers celebrated the legacy of Dr. Martin Luther King Jr, by participating in local events across the state that echoed the belief of its founder Dr. Ethel Percy Andrus, "To serve, not to be served."

"As we celebrate the historical legacy of civil rights leader Dr. Martin Luther King, Jr., AARP calls for a rededication to the cause of volunteerism as a way of making our communities stronger today and for future generations," says Bill Johnston-Walsh, AARP's Operations Manager in Pennsylvania.

Pittsburgh area AARP volunteers helped to coordinate and attended a breakfast honoring diversity in the community. AARP Pennsylvania is a long-time sponsor of the event which is held at LaRoche College. The breakfast also features a presentation of the Spirit of Unity Award to a local student who lives or attends school in the North Hills area of western Pennsylvania. This year's winner is Christine Mikhael, 18, of O'Hara. Mikhael was selected for her work in the community as an agent of change for racial justice and embodies the ideals of Martin Luther King Jr.

AARP Pennsylvania joined its long time community partner, Pinn Memorial Baptist Church for their "Instead of a Day Off, Take a Day on" day of service, held in Philadelphia. The event was held in honor of Dr. Martin Luther King's commitment to civic engagement. Along with other community organizations, AARP staff and volunteers from various AARP chapters served on this special day to donate, sort, and package personal care items for homeless men, women and homebound seniors throughout the Philadelphia area. AARP Pennsylvania also took time to inform participants on important advocacy issues across the state that affects 50+ residents.

AARP is a proud donor to the Martin Luther King Jr. Memorial, and we recall Dr. King's soul-stirring call to see, affirm, and uphold the worth and dignity of every person. If you go to AARP's Black Community Page, you will see a video that shows the effects of his legacy, as well as read the reflections of a diverse group of Americans about what Dr. King meant to them.