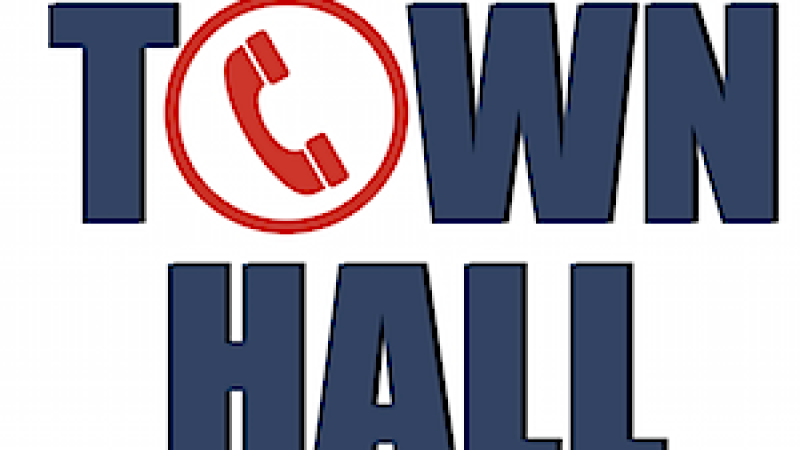 FOR IMMEDIATE RELEASE:
January 21, 2021

CONTACT:
Randy LoBasso, rlobasso@aarp.org, 267-964-8001


Pennsylvania leadership provides information on COVID-19 impact on nursing homes

AARP Pennsylvania hosted a tele-town hall on Thursday, January 20th with U.S. Senator Bob Casey (D-Pa) and Pennsylvania Acting Secretary of Health Keara Klinepeter to discuss Nursing Home Vaccines, Boosters, Visitation, and other health issues in the midst of the ongoing COVID-19 pandemic.

Sen. Casey and Acting Secretary Klinepeter were joined by AARP Pennsylvania Volunteer President Joanne Grossi, who led the conversation for those on the call. In the face of the coronavirus pandemic, AARP Pennsylvania has consistently provided information and resources to help older adults and those caring for them, making that information available not just for the organization's 1.8 million members, but for Pennsylvanians in every county of the Commonwealth.

"A little over a month ago, things looked like they were beginning to improve," said Grossi as the event began. "But the Omicron variant has rekindled concerns for many Pennsylvanians. While increasing vaccination rates provides some comfort, millions of Pennsylvanians who are eligible for vaccination shots haven't gotten them and health experts have advised that vaccine protection erodes over time."

As Chair of the Senate Special Committee on Aging, Sen. Casey leads the Senate's efforts to ensure that our nation's seniors have the resources and support they need in order to age healthy and well. And in that role, he has continually pushed for the U.S. Government to be transparent about COVID-19's effects on nursing homes.

"Just as I have fought for Pennsylvania's older adults throughout the pandemic, I will keep fighting to help seniors and their families build back better. And, by getting vaccinated, we can all do our part to end this pandemic," said Senator Casey. "Democrats are working to advance policies to lower costs for seniors and to help them age in place, at home and in their communities, including with my Better Care Better Jobs Act. American seniors and their families should have the best health care and the best caregiving in the world. America should not settle for second, third or tenth place. We must do better, and I'll keep working in Congress to pass legislation that puts seniors first."

Acting Secretary Klinepeter has worked extensively on the state's COVID-19 response, including helping to lead the state's vaccine roll-out and working closely with hospitals to manage patient surges.

"There is hope as we look forward in 2022 because we are making progress," Acting Secretary of Health Keara Klinepeter said. "For now, we need every Pennsylvanian who wants to end the pandemic to help protect themselves and their loved ones by taking personal responsibility to get vaccinated, get a booster dose, wear a mask in public indoor spaces, and get tested if you are exposed or develop symptoms."

Throughout the pandemic, AARP Pennsylvania has been deeply involved in advocating for the safety of those in nursing homes and other long-term care facilities. More than 10,000 nursing home residents across the state have died from the coronavirus, and when considering the highly contagious nature of the Omicron variant, people who are immunocompromised, elderly, frail or not fully vaccinated and boosted are at particularly high risk. They and their family caregivers need to be fully informed as they make health decisions for themselves and their loved ones.

For those with a spouse, sibling, parent, or other loved one in a nursing home, AARP has developed 10 key questions to ask facilities – including questions about booster shots – to keep them safe and stay informed. Additional resources regarding COVID-19 vaccines and nursing homes are also available to the public. That information can be viewed here: https://www.aarp.org/caregiving/nursing-homes/

The event was livestreamed on AARP Pennsylvania's Facebook page and can be viewed at this link: https://fb.me/e/2NELSXpMN

###

About AARP

AARP is the nation's largest nonprofit, nonpartisan organization dedicated to empowering people 50 and older to choose how they live as they age. With a nationwide presence and nearly 38 million members, AARP strengthens communities and advocates for what matters most to families: health security, financial stability and personal fulfillment. AARP also produces the nation's largest circulation publications: AARP The Magazine and AARP Bulletin. To learn more, visit www.aarp.org, www.aarp.org/espanol or follow @AARP, @AARPenEspanol and @AARPadvocates, @AliadosAdelante on social media.