AME Convention

During the week of July 6 through 13, AARP Pennsylvania attended the African Methodist Episcopal Church at their national gathering at the Pennsylvania Convention Center in Center City to promote AARP's commitment to faith-based community outreach.



Odunde Festival

The AARP Block Party at the June 12 Odunde Festival—the nation's largest African-American street festival-- improved our visibility with multicultural audiences and built a better understanding of AARP's work in the community. We connected with the 500,000 attendees through an interactive wall display, photo booth, an opportunity to meet former Philadelphia Eagle Jeremiah Trotter, and an iPad giveaway.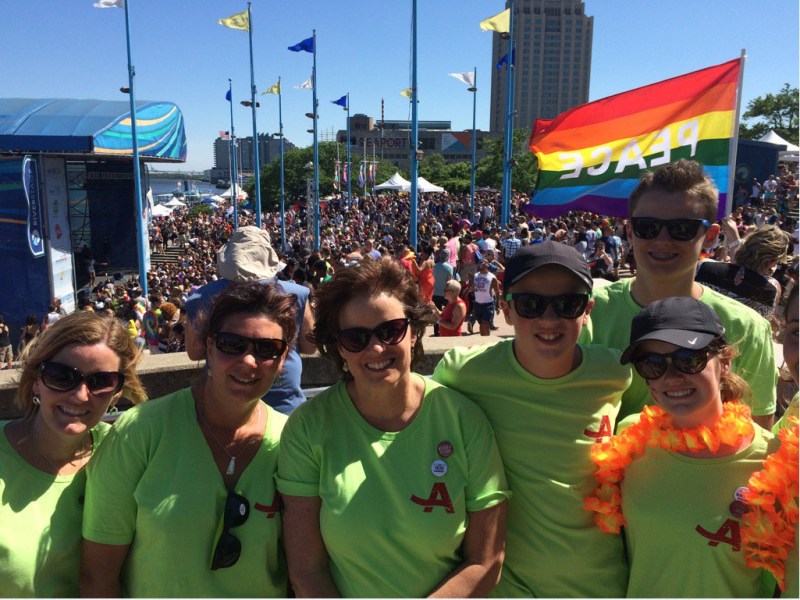 Philadelphia PRIDE Festival

AARP Pennsylvania once again took part in Philadelphia's PRIDE parade and festival. At the June 12 event, AARP shared information about wellness and staying healthy as you age to the more than 100,000 participants.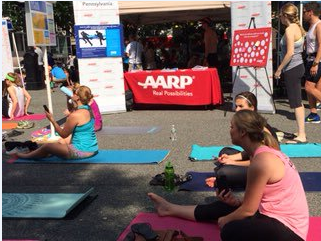 International Day of Yoga

AARP Pennsylvania was proud to join the activities for Philadelphia's second annual Day of Yoga event. On June 25, our staff and volunteers were in Dilworth Plaza, taking about Life Reimagined and Livable Communities, and encouraging a healthy and active lifestyle for the 300 people in attendance.



PHS Wine and Cheese Reception at Meadowbrook Farms

AARP Pennsylvania continued its collaboration with the Philadelphia Horticultural Society at a special pop-up garden reception at Meadowbrook Farm in Jenkintown. Those that attended the September 1 program enjoyed wine and cheese and learned more about AARP and local volunteer opportunities.



Haverford Music Festival

At the 6th Annual Haverford Music Festival in September, AARP Pennsylvania staff and volunteers helped those in attendance learn about local volunteer opportunities with AARP and how the AARP Fraud Watch Network can prevent families from becoming victims of popular scams.



Feria del Barrio

AARP Pennsylvania enjoyed a significant presence at the 31 st Feria del Barrio Event, one of Philadelphia's largest celebrations of Latino music and culture. The September 16 program offered opportunities to see local artists, participate in games and festivities, enjoy cultural cuisine, and learn more about AARP.