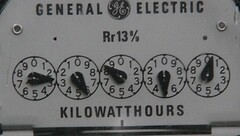 AARP Pennsylvania today announced its opposition to a newly-approved state Public Utility Commission order that would force customers to pay higher rates for electricity by making default electricity service plans more volatile and costly.

AARP said the PUC rules, announced yesterday, represent an effort to drive consumers into open electricity markets by making legally-mandated default service plans less attractive for customers.

"We think the current law and existing default electricity plans are working just fine," said AARP Pennsylvania Advocacy Manager Ray Landis. "The PUC is yet to demonstrate any deficiencies in the market that would justify changing the Legislature's intent to provide stable and affordable default electricity service."

State law currently requires electric utilities to offer default rate programs to consumers who opt not to choose a specific provider through a "prudent mix" of resources that are designed to provide adequate and reliable service at the least cost to customers over time. Those provisions were put in place to prevent customers from experiencing price spikes that were occurring in neighboring states. The PUC order announced yesterday will require changes to that original legislation.

"All consumers, especially those from low or fixed income households, require a level of electricity rate price stability that is best served through a mix of contracts designed to hedge against the possibility of energy price spikes," said Landis. "This order will effectively destabilize default electrical service plans, exposing customers to the risk that the price of their electricity service will change frequently and could become unaffordable through no action of their own."

Currently, more than 60% of households statewide purchase electricity through default rate plans. In a recent telephone survey conducted by AARP Pennsylvania, 75 percent of respondents stated that it was either "extremely important" or "very important" that electric distribution companies continue to provide a standard plan at the lowest reasonable cost.

"Our survey shows consumers are aware of the electric restructuring law and many have already made a conscious choice to stay with their default provider," Landis said.