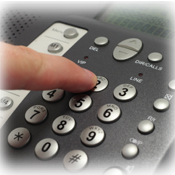 AARP Pennsylvania Opposes Telephone Deregulation Bill That Removes PUC Oversight and Threatens Access to Landline Service
Survey Shows 50+ Pennsylvanians Oppose Eliminating PUC Authority to Set Telephone Rates and Service Quality for Landline Service Providers Included in House Bill 1608
AARP Pennsylvania today called on state lawmakers to reject HB 1608 that would deregulate telephone service and remove important consumer protections, threatening the future availability of landline phone service for residents statewide.

The bill is being considered by the House Consumer Affairs Committee at hearings in Harrisburg on November 21 and December 12. AARP is among several organizations opposing the legislation, including the Pennsylvania Office of Consumer Advocate and the Pennsylvania Utility Law Project.

"HB 1608 proposes sweeping changes to the current regulatory framework that would severely limit the role of the Public Utility Commission to protect consumers," said AARP Pennsylvania State Director Bill Johnston-Walsh. "We believe continued PUC oversight of telephone providers offers necessary consumer protections, particularly for landline phone customers."

Johnston-Walsh said a new AARP study of Pennsylvanians age 50 and older showed strong opposition to the core provisions of HB 1608, including:

Nearly all (94%) Pennsylvania residents age 50+ are satisfied with their landline telephone service; however, they are split in their level of concern about the future of landline service rates. About half (54%) are extremely, very, or somewhat concerned about being able to afford the cost of landline service over that next three years.
80% of Pennsylvania residents age 50+ are unlikely to cancel their landline telephone service and use only a cell phone for all of their calling needs. When asked why they were unlikely to cancel their landline service and rely only on cell phones, 14% of the respondents living in rural areas stated that wireless service was not dependable where they live and 8% said such service was not available.
74% of Pennsylvania residents age 50+ strongly oppose legislation that would allow landline telephone service providers to terminate service in rural areas of the state. Among rural residents, the opposition to such legislation is 85%.
More than half of Pennsylvania residents age 50+ oppose taking away the authority of the Public Utility Commission (PUC) to oversee the rates charged (58%) and the quality of service provided by landline telephone service providers (61%).
"AARP is committed to protecting the future of universal service – a long-standing public policy that promotes the availability of basic phone service for all customers at reasonable rates," said Johnston-Walsh. "Until truly effective competitive markets for essential telecommunications services become a reality throughout Pennsylvania, we will work to preserve landline phone service for the elderly and other citizens, especially those who rely on basic local phone service as a lifeline to family, medical, and other life necessities."

House Bill 1608 changes the definition for basic calling service in a way that fails to require any new technology to match the performance of existing telephone service. Extreme weather conditions and network outages underscore the importance of network reliability to the safety of Pennsylvania's consumers. AARP is on record in New York, New Jersey, and before the FCC regarding our strong concerns with substituting fixed wireless service for traditional landline phone service.

HB 1608 also changes the rules for defining a non-competitive phone market so the process of determining when and if a service becomes non-competitive could take place without meaningful input from the Office of Consumer Advocate and the PUC and could lead to the unwarranted deregulation of basic local service.

"This legislation would eliminate the PUC's ability to audit affected companies, cut back on its ability to oversee service quality and limit the PUC's involvement in any future sales and mergers of companies," said Johnston-Walsh. "That all adds up to a bad deal for consumers."

"AARP fully supports the transition to state-of-the-art telecommunications networks, technological innovation, and economic development and we are hopeful that all citizens will be able to partake in the benefits that such advancements make possible," said Johnston-Walsh. "That can't happen if such services are priced beyond the means of average citizens and if alternate technologies provide lower service quality than the current network."