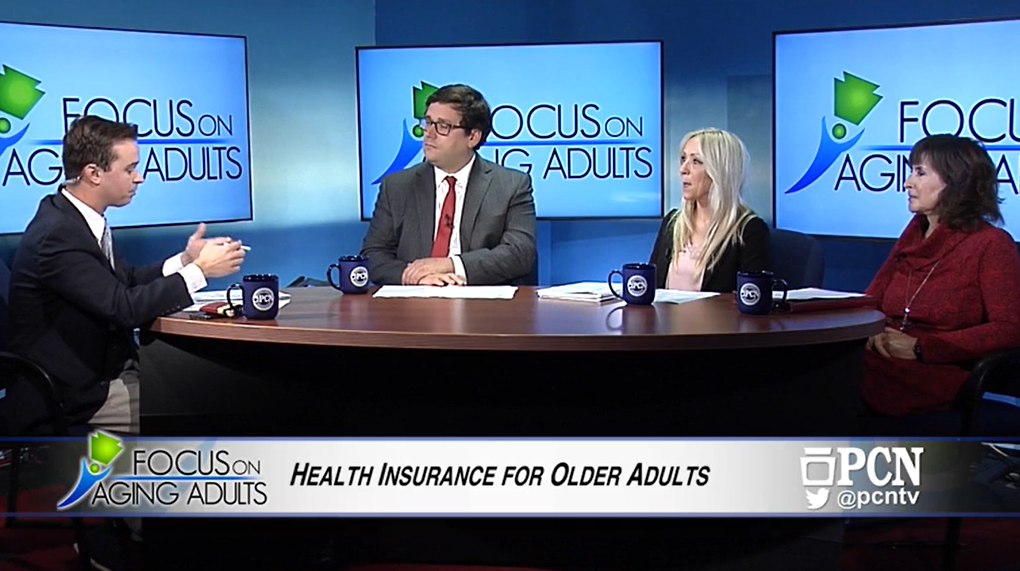 AARP Pennsylvania State President Emeritus Joanne Grossi recently joined PCN's "Focus on Aging Adults" to speak to what older adults need to know this year and remind them of their healthcare options.

Grossi was joined on the Pennsylvania Cable Network show by Zach Sherman, executive director of Pennie; and Susan Neff, education and outreach supervisor at the PA Department of Aging. Together, they went over key dates, enrollment periods, and additional resources for Pennsylvanians who have questions about their coverage.

You can view the full video here.

"The average 65-year-old has two chronic health conditions, which just increases as you get older," noted Grossi. "Fortunately, in this country, we have Medicare … it's important to have quality, affordable, accessible health insurance."

For Pennsylvanians looking to sign up for Medicare, the open enrollment period began on October 15th this year and ended on December 7th. All guests noted it's essential to get started on enrollment today and not wait until the last minute.

During this period, eligible Medicare recipients can join, switch or drop a plan that will go into effect in 2023. Under the federal Office of Community Living, each state must designate a State Health Insurance Assistance Program (SHIP), which provides unbiased help to Medicare beneficiaries, their families, and caregivers. In Pennsylvania, the PA Department of Aging is the designated SHIP.

Free Medicare counseling is offered to older Pennsylvanians through PA MEDI (PA Medicare Education and Decision Insight). PA MEDI counselors are specially trained to answer questions and provide objective, easy-to-understand information about Medicare, Medicare Supplemental Insurance, Medicaid, and Long-Term Care Insurance.

Susan Neff of the Department of Aging noted that about 200,000 Pennsylvanians take advantage of PaMedi services each year. Those eligible for Medicare with questions should reach out to the PA MEDI helpline because they are required to provide objective, unbiased information, unlike private insurance companies.

"PA MEDI is going to give you the whole gamut of programs available," said Neff. "PA MEDI is objective."

AARP Pennsylvania encourages all eligible citizens to enroll in their approved health care plan in the allotted time frame. If you need help, resources are available via the Pennsylvania Department of Aging and AARP.

See the resources below:

Assistance is available through the PA MEDI Helpline (Monday to Friday, 8 am to 5 pm @1-800-783-7067). Or by contacting your local area agency on aging.

AARP.org has also released an Everything You Need to Know Article about Medicare Open Enrollment, which can be found by clicking here.

AARP also has a Medicare Question and Answer Tool, which provides resources.