"An age-friendly community is a livable community for people of all ages." – Getty

As the older population in the United States continues to lead healthy and active lives, the communities that these people live in must continue to adapt as well. Age-friendly communities must be built in order to respond to the needs of the rapidly aging population.

On November 10 th, AARP Pennsylvania, along with the Mayor's Commission on Aging, City Council of Philadelphia, Delaware Valley Regional Planning Commission (DVRPC), Philadelphia Corporation for Aging (PCA), and Ralston Center, convened stakeholders from across the region to raise the discourse on age-friendly communities.

More than 100 stakeholders representing established organizations, municipalities, and leaders met to discuss options for adopting features such as safe and walkable streets; better housing and transportation options; access to key services; and opportunities for residents to participate in community activities. The summit promoted healthy and sustainable economic growth, which makes for happier, healthier residents — of all ages.

The afternoon started with opening remarks from Bill Johnston-Walsh, AARP PA State Director; Holly Lange, Chief Executive Officer, PCA; Rodney Harrell, Director of Livable Communities, AARP Public Policy Institute; and Lydia Hernandez Velez, Deputy Management Director for Aging, Mayor's Commission on Aging.





Panelists Pictured (from left to right): Kate Clark (PCA), Joseph Lukach (Ralston Center), Nancy DeLaura (Communicare), Hershie Zinman (LGBTEI), Meg Shope Koppel (Philadelphia Works)
A panel on civic participation and employment was moderated by John Chin, Executive Director, Philadelphia Chinatown Corporation (PCDC). Panelists included Kate Clark, Policy and Program Development, PCA; Joseph Lukach, Chief Executive Director, Ralston Center; Nancy DeLaura, Program Director, Communicare; Hershie Zinman, Co-founder and Chair, LGBT Elder Initiative (LGBTEI); and Meg Shope Koppel, Chief Research Officer, Philadelphia Works.

A panel on housing and mobility was moderated by Abby Gilbert, Program Manager, Rhawnhurst NORC, and included presentations by Louis Colbert, Vice President of Operations, PCA; Karin Morris, Office of Smart Growth Manager, DVRPC; Keith Davis, Healthy Communities Coordinator, Philadelphia City Planning Commissions; and Maria Gonzalez, President, HACE. A common theme that resonated with the attendees was that living in one's community should not mean facing an obstacle course in transportation, housing, mobility, or accessing services.

"DVRPC makes sure the region grows in a sustainable way by prioritizing transportation investments that keep the region moving while building strong local communities and a regional economy," Karin Morris, Manager of the Office of Smart Growth, DVRPC.

Councilmen David Oh and Curtis Jones, Jr. provided remarks on age-friendly communities, including their staunch support for age-friendly communities and initiatives taken to ensure that people of all ages can enjoy and be connected to their communities.

"As people's needs change, so should the community." – Councilman Curtis Jones, representative of Philadelphia's 4th District.





Pictured from left to right: (BACK) Louis Colbert (PCA), Kate Clark (PCA), Joseph Lukach (Ralston Center), Councilman Curtis Jones, Hershie Zinman (LGBTEII), Bill Johnston-Walsh (AARP), (FRONT) Abby Gilbert (Rhawnhurst NORC), Maria Gonzalez (HACE CDC), and Holly Lange (PCA).
AARP Pennsylvania sought to convene community stakeholders and thoughts leaders to generate new ideas and strengthen existing initiatives in the city of Philadelphia and beyond.

"AARP is helping cities become great places for all ages by adopting such features as safe, walkable streets, better housing and transportation options, and access to key services." - Bill Johnston-Walsh, AARP PA State Director.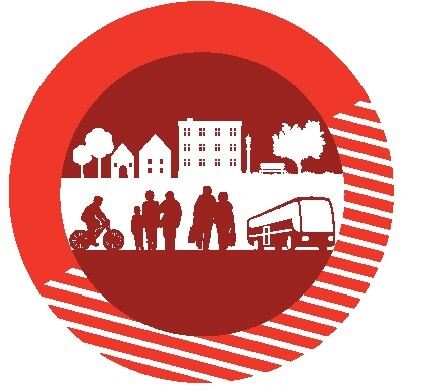 Resources
AARP has several resources that you can bring to the table when engaging local officials, stakeholders and residents in your livable communities work. You can find these resources on the home page of the Livable Communities website:

The Livability Economy: People, Places and Prosperity
This report and an accompanying infographic show how Livable Communities are good for people and business. The report points to examples of how livability initiatives have contributed to improved economic performance, provides discussion points for municipal staff on livability topics and links to resources with more information. You can use the report when engaging local officials who are focused on economic development or want to know how livability initiatives contribute to a community's bottom line. We're developing additional resources (such as PowerPoint slides) based on the report and we will let you know when they're available.
The Imagining Livability Design Collection
This guide describes some of the most common tools and treatments for creating livable communities. Many of the examples come from AARP Active Living Workshops that were led by the Walkable and Livable Communities Institute. The collection contains dozens of before and after "photovisions" that can help communities see what walkable solutions look like in various settings.
2015 Age-Friendly Report: Inspiring Communities
This resource, a collaboration of AARP Livable and AARP International, will help you answer the question: "What have other communities done?" The report presents projects and programs from 16 communities in the United States and abroad that are working to become age-friendlier, as a member of the AARP Network of Age-Friendly Communities and/or the World Health Organization Global Network of Age-friendly Cities and Communities.
8 Domains of Livability: Resources
The AARP Network of Age-Friendly Communities Tool Kit now includes an online collection of resources that support each of the 8 Domains of Livability with links to fact sheets, tool kits, guides, reports and more. Whether you're working with a community in the network or not, take a look at each domain for information that can help advance your livable communities work.
As always, visit the Livable Communities website for new information and updates you can share with members, partners and local officials. If you know a mayor or city/county manager who would be good to feature in our 5 Questions interview series, or if you're aware of local initiatives that are worth highlighting with a Livable How-To or slideshow, please contact our AARP office in Philadelphia.