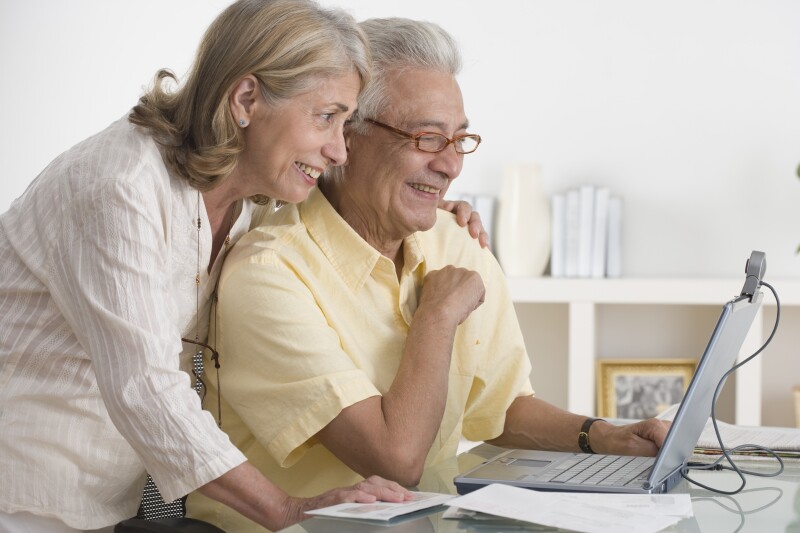 Social Distancing Shouldn't Lead to Social Isolation

In the COVID-19 era, we know this is a difficult time for many Pennsylvanians as we do our part to practice "social distancing" and follow Governor Wolf's Stay at Home order in response to the COVID-19 spread across the Commonwealth.

We also know that social connections are vital to prevent social isolation and have an impact on mental health. Nearly half of Americans said the COVID-19 pandemic is already harming their mental health, in a recent poll by the Kaiser Family Foundation. And almost 1 in 5 said it has had a "major impact" on their mental health.

Make no mistake: The long-term effects of social isolation are very real. Over a prolonged period, the impact of social isolation is as harmful to an individual as smoking 15 cigarettes a day. In fact, isolation is more dangerous to one's health than obesity, and it is linked to a greater likelihood of early death, accelerated cognitive decline, poor cardiovascular function, stroke and depression in adults 50 and older.

We may have all scaled back our personal interactions to stay safe, but that does not mean we have to be alone. Here are some steps to stay connected and beat boredom:

Go Virtual

Many in-person activities are now being offered online. Your local fitness center, for example, might be offering virtual exercise classes. Perhaps your book club now meets online, or you can coordinate a virtual happy hour with friends. Consider making a virtual visit to:

Tour PA museums from the comfort of your couch. Want to 'travel out of state?' Tour museums in New York City, Paris, Amsterdam and more virtually!

Enjoy spring blooms, like what you might find at Pittsburgh's Phipps Conservatory and Botanical Garden, Scott Arboretum or Longwood Gardens.

Explore outer space with NASA's free online video and image library.

Connect with nature and animals with Explore.org's livecams.

Go Old School

Reach out to a family member or friend by sending a letter or postcard. Enclose a photo or two in the letter to spark a fond memory.

Dust off that 1,000 piece puzzle and invite your family to help you. Or dig out those crayons and enjoy coloring – there are free coloring books and pages available online, including this York-based "Quarantine Coloring Book."

Connect with loved ones

Call, email or videochat with family members. You may find that they have more time to talk than they usually do because so many people are home from school and work.

Consider documenting life stories! You may be surprised at what you learn from a family member or friend's early lives, first loves, work or military experience. You can ask questions and write down their responses, or they can write their own. Record stories by using an app, like StoryCorps, which archives all stories for the Library of Congress, and also has do-it-yourself guidance to make your own recordings. The Legacy Project offers an exhaustive list of life interview questions to prompt answers.

Pick out a new book that you and your family or friends can read together then schedule time to talk about the book. Many libraries also have audiobooks or digital ebooks available for download to an app like Libby or Kindle. You can also set up a book club with just the two of you or enlist a larger group of family or friends to discuss the book via phone or video chat.

Volunteer

It's a way to assist others while also helping you find purpose and avoid isolation. Mentors and tutors, for example, are always in high demand and both roles can easily be filled remotely. You might also want to volunteer to answer helpline calls related to the pandemic. Visit https://createthegood.aarp.org.

Identify vulnerable older adults in your family or neighborhood and make a plan to have someone reach out to them on a regular basis by phone, text, email or virtual chat. This is an excellent opportunity to introduce someone unacquainted with Zoom, Skype or Facetime to this new method of communication.

Plug in to a mutual aid group

There are a growing number of mutual aid groups that organize volunteers to assist older neighbors by, for example, picking up prescriptions or going grocery shopping for them. AARP recently launched the "Community Connections" tool, also in Spanish at www.aarp.org/MiComunidad, to help you find a group in your area. You can also request a "friendly call" from an AARP volunteer through the website or by calling 1-888-281-0145.

Measure your risk for isolation

AARP Foundation's Connect2Affect.org allows you to measure your risk, or that of a loved one, of experiencing social isolation. This platform also provides lists of community assistance programs for medical care, food, and job training.

If you are concerned about your mental health and well-being, consider contacting a Mental Health provider or a PA Mental Health hotline.

Just because we are apart, does not mean we have to be alone. At AARP Pennsylvania, we are here to help you stay connected to your loved ones and community, and to help you stay safe and healthy.