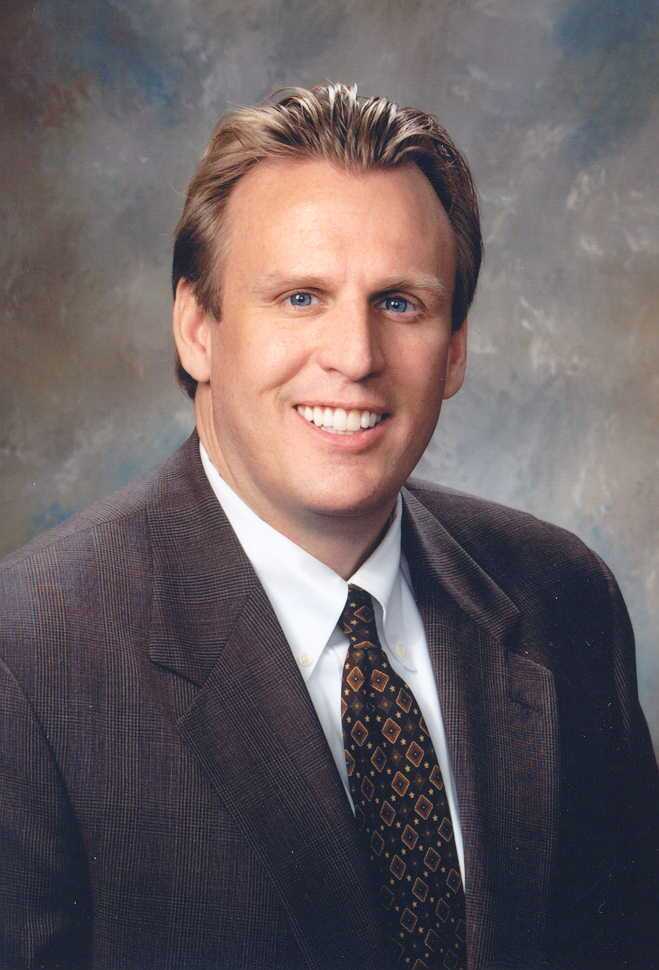 Bill Johnston-Walsh Named AARP's State Director in Pennsylvania
AARP today announced the appointment of Bill Johnston-Walsh to the position of state director.

In his new role, Johnston-Walsh will lead advocacy, community outreach and education work throughout Pennsylvania for AARP, the nonprofit, nonpartisan membership organization dedicated to social change and helping people age 50+ improve the quality of their lives. AARP has 1.8 million members in Pennsylvania.

"Bill Johnston-Walsh is an accomplished advocate for older adults who brings more than 15 years of public affairs, community service leadership and management experience to his new role with AARP Pennsylvania," said AARP Regional Vice President, Rawle Andrews Jr. "Under Bill's leadership, AARP will expand its impact and relevance throughout the commonwealth and fight for issues that matter to residents 50+ and their families."

Johnston-Walsh has worked for AARP for seven years, most recently as Manager of State Operations for the association's Pennsylvania office. He also served as Interim State Director of AARP Massachusetts for nine months in 2012. Johnston-Walsh began his AARP career as an Associate State Director for Advocacy for AARP Pennsylvania in 2000.

Before re-joining AARP in 2008, Johnston-Walsh spent six years as a Deputy Secretary in the Pennsylvania Department of Aging under Governor Ed Rendell where he managed much of the agency's day to day operations. His previous work in the public sector also includes directing the Public Education and Information Unit for the Pennsylvania Attorney General's Office where he was responsible for fraud education and protecting older Pennsylvanians, and serving as Executive Director of the Older Americans Caucus for the United States House of Representatives' Select Committee on Aging.

Throughout his career, Johnston-Walsh has worked closely with elected officials, non-profit and aging organizations throughout Pennsylvania. He was recently appointed Chair of the Mayor's Commission on Aging by Philadelphia Mayor Michael A. Nutter and previously served as Executive Director of the Pennsylvania Council on Aging.

"I want to thank Bill Johnston-Walsh for his service to the entire City of Philadelphia and especially our seniors. His incredible knowledge and compassion for the well-being of older Philadelphians has been a tremendous benefit to the reorganization and focus of the Commission on Aging," said Mayor Michael A. Nutter. "He will bring that kind of dedication and skill to his new position as the State Director for AARP Pennsylvania to ensure older Pennsylvanians can thrive and grow."

"Bill's extensive background in public policy and community outreach will add to the depth of AARP's efforts to improve the quality of life for people as they age," said Pennsylvania Secretary of Aging Brian Duke. "On behalf of our aging population in Pennsylvania, I offer congratulations to Bill on his appointment as State Director for AARP Pennsylvania."

"Bill Johnston-Walsh is a terrific advocate for older Pennsylvanians who has built strong relationships with elected officials, community-based organizations and the statewide aging network to address the needs of 50 + residents and their families," said Crystal Lowe, Executive Director of the Pennsylvania Association of Area Agencies on Aging.

Johnston-Walsh holds a Bachelor's of Social Work degree from Upsala College in East Orange, New Jersey and a Master's Degree in Social Work with a concentration in Gerontology from the University of Pennsylvania. He lives in Boiling Springs with his wife and three children.

"I look forward to working with the AARP Pennsylvania staff, Executive Council and volunteers statewide to help turn the hopes and dreams of 50+ residents and their families into real possibilities," said Johnston-Walsh.