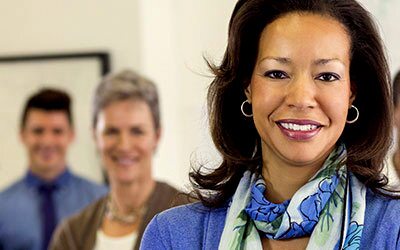 At AARP we believe you're never done growing. Together, we can discover the best of what's next. For this reason, AARP is joining with Manpower to deliver a valuable new job program, the AARP Manpower Job Connector Program. The program will help you move your career to the next level or explore something completely new that best meets your skills, schedule and lifestyle today.
Visit the
The AARP Manpower Job Connector Program offers you unique access to a wide range of short- and long-term job opportunities, in a variety of industries, with guided support available at no cost to you.
Here's what the AARP Manpower Job Connector Program offers you:
· A customized landing page unique to AARP giving you quick access to sign up for more information.
· Responsive attention within two business days by a Manpower representative to address your questions and employment interest.
· A dedicated Talent Agent that will support you through the application and onboarding process and guide you in ongoing career decisions.
· A dedicated toll-free number and chat line to assist you.
In addition, Manpower provides:
· Access to jobs that are available for all skill levels and areas of expertise that provide a competitive wage and assignments that vary in length, location and hours.
· A career resource platform, MyPath. As a working Manpower associate you will have the opportunity to refresh your existing skills through brief online training courses, take an accelerated six-week training program to explore a new area of work, or even complete a first-time bachelor's degree. Education and training programs are available at no cost to you while working as a Manpower associate (Additional terms apply. Contact a Manpower Talent Agent for details.)
Ready to take the next step?
1) Visit the
2) Complete the interest form so Manpower can learn more about you.
3) Expect a call from a dedicated Manpower Talent Agent, trained to understand your needs, within two business days.
Take this opportunity to see how you can discover what's next in your career.
Sincerely,
Bill Johnston-Walsh
State Director
AARP Pennsylvania