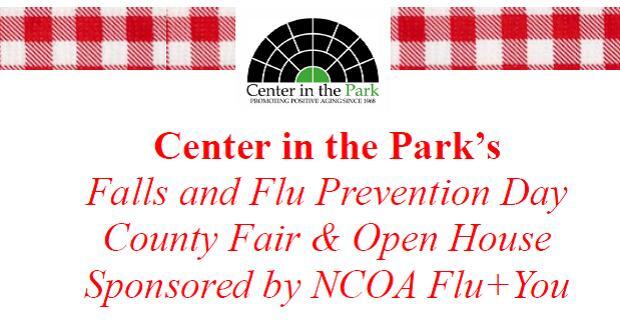 Older adults are an important part of the Philadelphia County community. Influenza (commonly known as "the flu") is a contagious disease that can be severe and life-threatening, especially for adults 65 years of age and older. AARP community partner Center in the Park will be sponsoring a flu prevention fair.
Protecting the health of our aging community is a key priority for Center in the Park, and that's why they have joined the National Council on Aging's Flu + You program, which educates older adults about the dangers of flu and the importance of vaccination. Through this program, we hope to improve flu immunization rates in Philadelphia.
For adults 65 years of age and older, it's important to get vaccinated early in the season. A study shows that early vaccination is associated with greater benefit compared to later in the season. One step that residents 65 years of age and older can take is to attend Flu and Falls Prevention Fair where you can learn more about Flu + You and receive educational materials.
The event will include: Fitness and dance demonstrations, sign up for CIP fall semester classes, meet and greet with staff & instructors, Flu shots, Prizes, and more
Date: September 18, 2014
Time: 10:00am to 2:00pm
Location: Center in the Park, 5818 Germantown Avenue, Philadelphia, PA 19144
For more information check out Open House 2014 to see the event's flyer
or contact Brannon Johnson at (215) 848-7722 ex 224 or bjohnson@centerinthepark.org