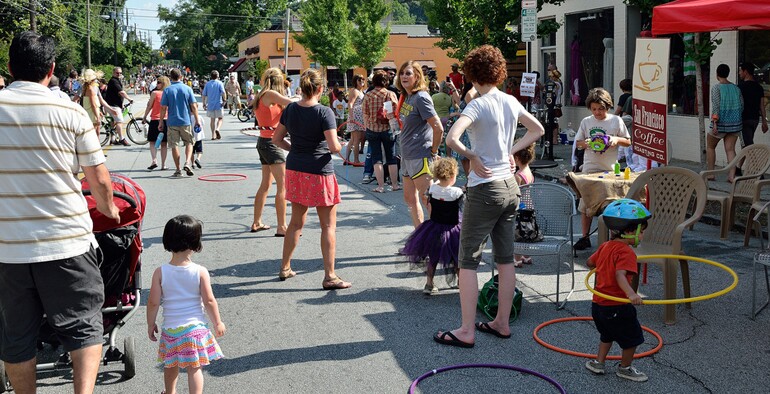 What if you could close down a city street and use it for a few hours of healthy community fun—without motor vehicles?

You'd have OpenStreetsPGH, a series of free summer events that open up more than three miles of streets in downtown Pittsburgh for resident's enjoyment. People of all ages can walk, bike, skate, dance, shop, sightsee, enjoy children's activities, meet their neighbors and more.

AARP Pennsylvania is cosponsoring the events, which are organized by businesses, nonprofit organizations and neighbors. The free (and car-free) events are scheduled on Sunday, June 24, and Saturday, July 28. Residents are encouraged to use active forms of transportation and explore the community at their own pace.

For details—including hours, routes, activities, brunch spots and more—go to OpenStreetsPGH.org.