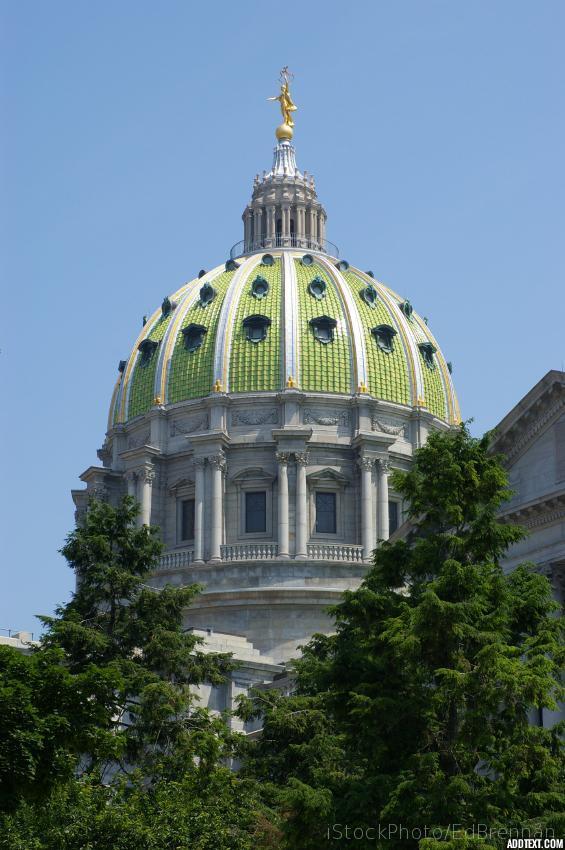 Pennsylvania's two largest communities, Philadelphia and Pittsburgh, have embarked on an ambitious process as members of the AARP Network of Age-Friendly communities. This sounds like a lofty title but the true meaning of this designation is critical for the future of the people that live in these communities.
The AARP Network of Age-Friendly communities is an affiliate of the World Health Organization's Age-Friendly Cities and Communities program, an international effort launched in 2006 to help cities prepare for rapid population aging and the parallel trend of urbanization. The program has participating communities in more than 20 nations, as well as 10 affiliates representing more than 1,000 communities.
As AARP heard from older Americans about the importance of remaining at home and in their community as they aged, it became apparent that communities needed to adapt to meet these desires. Features such as safe, walkable streets, better housing and transportation options, access to key services, and opportunities for residents to participate in community activities are all critical to ensuring that a community is prepared for the demographic changes that are sweeping the United States.
Philadelphia and Pittsburgh (in fact all of Allegheny County is a part of the Age-Friendly Network) took the lead on this effort in Pennsylvania. Their experiences can serve as guideposts for other communities in the Commonwealth who want to explore this opportunity.
Philadelphia
Philadelphia has been an internationally-recognized leader in considering the needs of a population that is growing older. Former Mayor Michael Nutter put a twist on the City's slogan, calling Philadelphia "The City of Elderly Love" in an essay he wrote for the AARP International Journal in 2013. The Philadelphia Corporation on Aging, which serves as the Area Agency on Aging for Philadelphia, produced an extensive white paper in 2011 that laid out the challenges and goals for the city as it considers an aging population.
Accessibility has been a key issue for the city of Philadelphia as it responds to these challenges. Ensuring that residents have the ability to get services in their neighborhoods and communities helps older citizens remain in their homes, where they want to be. Philadelphia also focused on enhancing access to fresh food. A Senior Hunger Task Force was established which initially developed a special focus on streamlining home-delivered meal services, and then produced a Senior Hunger Resources Guide.
AARP, along with key stakeholders in Philadelphia, hosted an Age-Friendly Philadelphia Summit took time in late 2015 to hostthe Age-Friendly Philadelphia Summit, which brought together elected leaders, organizations, and thought leaders to measure the city's progress, celebrate achievements and discuss the next steps in moving Philadelphia forward.
Population estimates reveal Philadelphia's 65+ population has grown 8.9% since the 2010 census; AARP Pensylvania and key stakeholders recognize the continued need to transform Philadelphia to an age-friendly and livable community .
Pittsburgh
Pittsburgh and Allegheny County joined the AARP Age-Friendly Network late in 2015. The first task for any community joining the network is to develop an Age-Friendly plan, and organizations in Western Pennsylvania have taken on this task with enthusiasm.
AARP and the Southwestern Pennsylvania Partnership on Aging (SWPPA) have convened planning meetings in which more than 50 representatives from various organizations in Western Pennsylvania have participated. Using examples from other cities in the AARP Age-Friendly Network, SWPPA established a new group, Aging Your Way Pittsburgh, to coordinate community outreach efforts. Aging Your Way has held three community meetings in different neighborhoods in Pittsburgh to get input on what it would mean to residents to be an age-friendly community. Three more sessions are planned for this year, with the goal of presenting a plan to Pittsburgh Mayor Bill Peduto and Allegheny County Executive Rich Fitzgerald by December of 2016.
Meanwhile, the city and county are also implementing plans to enhance the ability of residents to navigate the challenging terrain of Western Pennsylvania. Walkability studies have been conducted at key intersections in the city, new bicycle routes have been established, and public transportation has been expanded with the addition of new stops on the city's subway service. Few areas in the United States are more neighborhood-oriented that Pittsburgh and Allegheny County, and making these neighborhoods more age-friendly will take a concerted effort by elected officials, partner organizations, and residents.
Increasing the Age-Friendly Network in Pennsylvania
Pennsylvania has the 4 th oldest population in the United States. Communities across the Commonwealth must be prepared to change to meet the needs of Pennsylvanians as they age. We have to be age-friendly in every community in the Commonwealth. An age-friendly designation can focus efforts in a community to better serve its residents of all ages.
Learn more about the AARP Network of Age-Friendly Communities and how to get started in your community.
"Ray's Round Up" features updates on current state and federal issues by Ray Landis, AARP PA's Advocacy Manager.