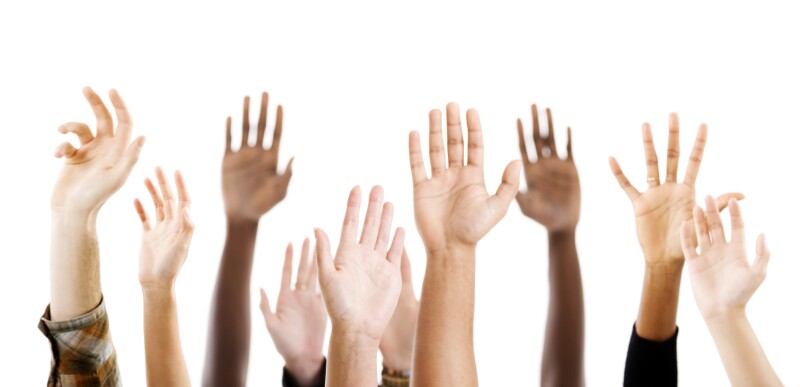 Good things happen when AARP shows up and begins by listening to what a community needs. And that is just what we did in 2012.
Real community presence has staying power , whether the issue is hunger, enjoying life, jobs, recruiting volunteers or a host of other needs.
AARP Pennsylvania worked closely with Philadelphia Mayor Michael Nutter to help Philadelphia be designated by the World Health Organization as a member of the WHO Global Network of Age-friendly Cities and Communities. To be selected for the network, a city or community must commit to undertake a process of continually assessing and improving their age-friendliness, and involve older residents in a meaningful way.
AARP's popular Presents for Patients program in Western PA continued its steady growth in 2012 and is evolving into a year-round community service project. During the holiday season, the program host activities in 10 PA counties, engaging 250 plus volunteers and serving over 2,000 nursing home residents.
AARP's work in Pennsylvania received one of only six grants from the National Council on Aging to help increase enrollment in public benefit programs among economically vulnerable older Americans in the Pittsburgh area. AARP partnered with the Benefits Data Trust (BDT) and local public officials to reach more than 11,000 older adults and help enroll them into the SNAP, PACE and Property Tax/Rent Rebate programs.
We continued to address pedestrian issues with local officials in York, which hosted a successful Active Living Workshop engaging multiple stakeholder groups with the goal of shaping the city into a healthy, connected community.
Out in the western part of the state AARP engaged more than 500 members in a Wise Walk program with community partners that promotes healthy aging in the Pittsburgh area and across the state AARP had local relevance in communities throughout PA by having staff and volunteers participate in more than 200 local legislative and community expos throughout 2012.
Our work helps to shape how 50+ individulas increase their long -term financial security. AARP organized and coordinated various Asset Protection tele-town hall member calls that addressed investment fraud and free lunch monitoring, attracting 8,400 members. Along side of this, the association partnered with PA Securities Commission and Investor Protection Trust to hold 84 investor education presentations in communities statewide.
In 2012 we worked to see that more of our members use AARP as a resource to enjoy their fun and social time. The Pennsylvania office hosted a premiere screening of the feature film, Hope Springs, as part of AARP's Movies For Grown Ups Brand, where over 60,000 AARP members received invitations.