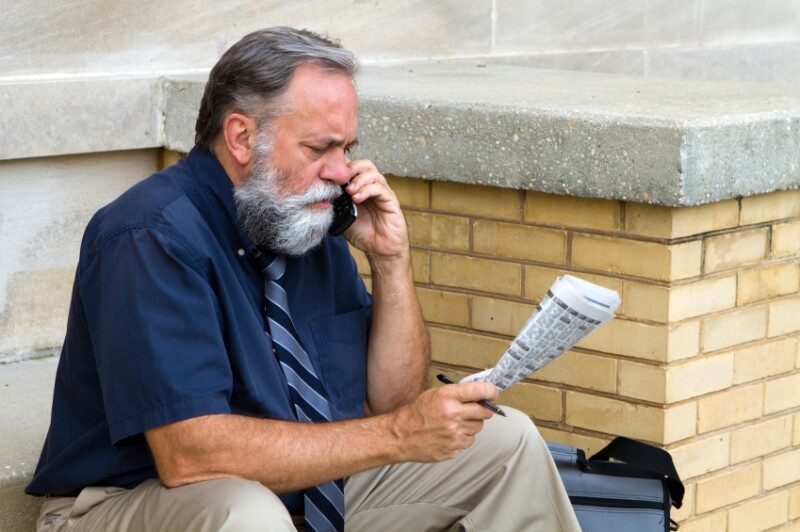 While confirmed cases of COVID-19 continue to spread across Pennsylvania, the coronavirus pandemic is also having an overwhelming impact on the state's workforce. Overall, job losses from the coronavirus crisis are affecting workers of all ages, but workers in some occupations are being hit especially hard. One example: older workers in lower-wage service and sales jobs.

By the first week in April, more than one million workers statewide filed for unemployment compensation benefits. Although state officials acknowledge that Governor Wolf's stay at home order early in the crisis helped slow the spread of the virus, it is evident that the cause – a global health crisis – and the suddenness of the job loss are unprecedented.

The spike in filings is straining the Pennsylvania Department of Labor and Industry, which administers the commonwealth's unemployment compensation system, with many individuals reporting long wait times to enroll and file claims. Fortunately, help is on the way.

The Secretary of the PA Department of Labor and Industry, Jerry Oleksiak, recently informed AARP Pennsylvania that they are bringing back retired staff and are in the process of hiring at least 100 new workers in order to best respond to the rapid rise in unemployment claims. Secretary Oleksiak also commented that the department is acutely aware of the financial strains that many Pennsylvanians, including those 50 and older, are under as a result of the COVID-19 pandemic and they are working diligently to ensure each eligible state resident can receive unemployment benefits as soon as possible.

The agency advises that filing by internet at www.uc.pa.gov is the preferred method to receive the fastest response. If claimants do not have access to the internet, they may file by calling the statewide unemployment compensation toll-free number at 1-888-313-7284, mailing a paper application to a UC Service Center, or having a family member or friend file for the claimant.

In most cases, if you lost your job as a result of a shutdowns related to the pandemic, you may receive Unemployment Compensation benefits. Check this graphic to determine your eligibility.

State officials are also waiving some filing requirements to speed up the process. For example, eligible claimants may now receive benefits for the first week that they are unemployed, and claimants are not required to prove they have applied or searched for a new job to maintain their benefits.

The PA Department of Labor and Industry also offers help filing a unemployment compensation claim you can read by clicking here. For other frequently asked questions related to unemployment compensation, go here. The agency also suggests that the public access updates related to unemployment benefits and any other service that L&I provides through the agency's website, Facebook, and Twitter.