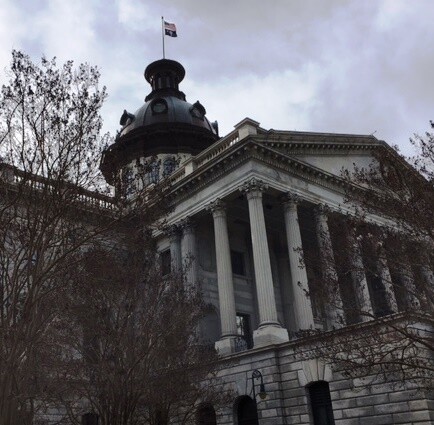 The first regular session of the 122nd South Carolina General Assembly will convene on Tuesday, January 10, 2016. AARP South Carolina is ready to work on behalf of its 615,000 Palmetto state members. Need to find contact information for your House or Senate member? >> Click here

2017 South Carolina State Advocacy Priorities

FAMILY CAREGIVERS – About 700,000* caregivers in SC provide vital services to their loved ones. Caregivers in our state need quality supportive programs and access to services for their loved ones. And their loved ones need to be protected from abuse and neglect. In response, AARP South Carolina will advocate for:
• Appropriate funding for our state's Adult Protective Services program
• Development of a direct care worker registry so family caregivers will have information on who is helping care for their loved ones; and
• Expansion of the nurse practice act to ensure access to care in under-served areas of our state.
• Support funding requests from the Office on Aging.

FINANCIAL SECURITY – SC ranks 50th in retirement savings income. In SC, 54% of employees or 827,000 individuals have no access to retirement savings through their employer. The average Social Security check in SC is around $14,000 - $15,000 per year. AARP South Carolina will advocate for a "Work and Save" program so that SC's working people can have the option to deduct funds from their payroll check to set up their own 401 (K) or IRA.

According to the SC Public Employee Benefit Authority (PEBA), there are currently 386,932 active and inactive members of the state retirement system and police officers retirement system. In those same categories, there are currently 152,814 retirees and beneficiaries receiving monthly retirement payments. This represents a significant source of income for many of our state's retirees. AARP SC will monitor any legislation dealing with our state's retirement system to assess any potential adverse effects.

SENIOR HUNGER -- South Carolina ranks 3rd lowest in the nation for food security of individuals age 60 and above and 2nd lowest for those individuals age 50-59 according to the Food Insecurity Among Older Adults full report 2015 from the AARP Foundation. In South Carolina, 20% of individuals age 60 and above are food insecure and 32% of individuals age 50-59, compared to the national overall average of 17.3% food insecurity. AARP South Carolina will work with stakeholders to develop recommendations for systems changes to promote access to food for our state's hungry seniors.

MOBILITY TRANSPORTATION – According to the SC Department of Transportation's 2015 South Carolina Multimodal Transportation Plan, general public transit services, commuter services, intercity services, and specialized transportation for the elderly and disabled are important components of the overall statewide transportation network. South Carolina's transportation services vary from region to region of the state. Changes to our state's Medicaid transportation program has resulted in some providers leaving the market. AARP South Carolina will partner with the Office on Aging and local nonprofits to test and support pilot programs in SC to increase access to transportation for our state's senior population.

To learn more about what AARP is doing to advocate for our South Carolina members, email by clicking here >>> scaarp@aarp.org .
About AARP South Carolina