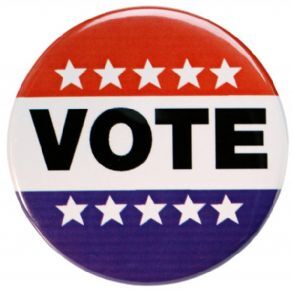 AARP South Carolina, a non-partisan membership organization for people 50+, announces its 1st Congressional District general election debate hosted by the Medical University of South Carolina (MUSC) and broadcast live on WCBD-TV April 17 at 8 p.m.



The event, the only announced primetime televised debate, will invite Democratic nominee Elizabeth Colbert Busch and GOP nominee Mark Sanford for the hour long discussion of issues. Moderating the debate will be News 2 Anchor Carolyn Murray. The 1st Congressional District, spanning from Charleston County to Beaufort and including parts of Berkeley and Dorchester counties boasts more than 110,000 AARP members.



During the March 28 GOP runoff candidate debate, both Sanford and Bostic pledged their intent to debate Democratic nominee Colbert-Busch during the general election. "This debate will provide an excellent opportunity for the candidates to share their solutions for Social Security, Medicare, and other important financial security issues so critical to voters in the First Congressional District," said Patrick Cobb, AARP South Carolina spokesman. "The eyes of the nation will be upon the Palmetto state during this special election and it's important for voters to hear concrete answers and not sound bites." said Cobb.



MUSC, one of South Carolina's largest employers, will host the event on its campus. "The Medical University of South Carolina is pleased to partner with AARP and WCBD to host this congressional debate. As an institution of higher education, we appreciate the opportunity to provide a forum for the candidates to share their perspectives with the public," said Ray Greenberg, M.D., Ph.D., MUSC President. "We hope that the debate will help to foster a more engaged and informed electorate in the first Congressional District."



WCBD-TV, Charleston's NBC affiliate will provide live coverage and a streaming video feed beginning at 8 p.m. from MUSC's Drug Discovery Building. News 2's Director of Digital Journalism, Scott Flannigan says, "News 2 is excited to partner with AARP and MUSC for this exclusive live primetime debate. Count on News 2 to be the number one source for complete coverage of the 2013 congressional debate on air and on-line."



Public seating will be available in the adjacent MUSC Bioengineering Building auditoriums on a first come, first served basis. Auditoriums will open at 6 p.m.


About AARP South Carolina