AARP SC released a survey of 1,000 register Palmetto state voters on their opinions of Medicaid expansion. For more information email scaarp@aarp.org . The complete survey is available at the following link:
AARP SC Medicaid Survey August 2021
Eight out of 10 people polled said that expanding Medicaid to those earning under $18,000 a year is important.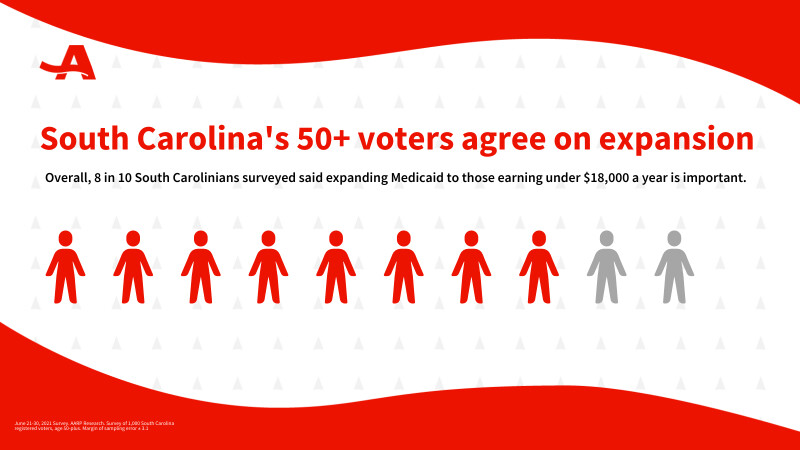 TW South Carolina's 50+ voters agree on expansion.png
78 percent of those surveyed said it is important for state lawmakers to bring tax dollars home to South Carolina.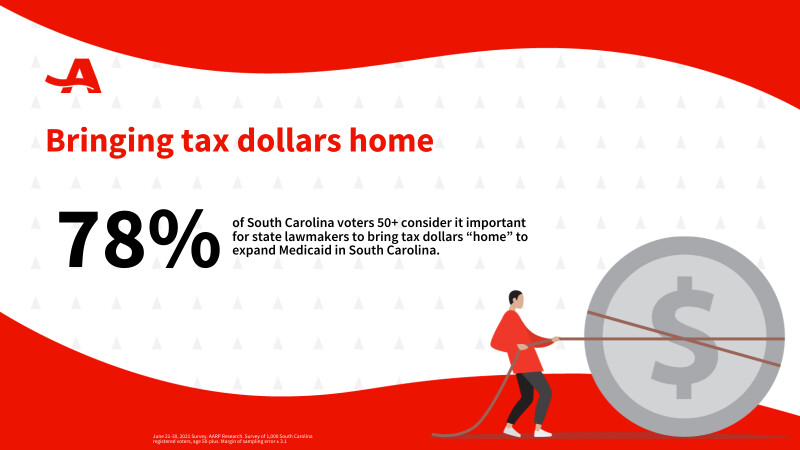 TW Bringing tax dollars home.png
The survey showed that there is bipartisan agreement for Medicaid expansion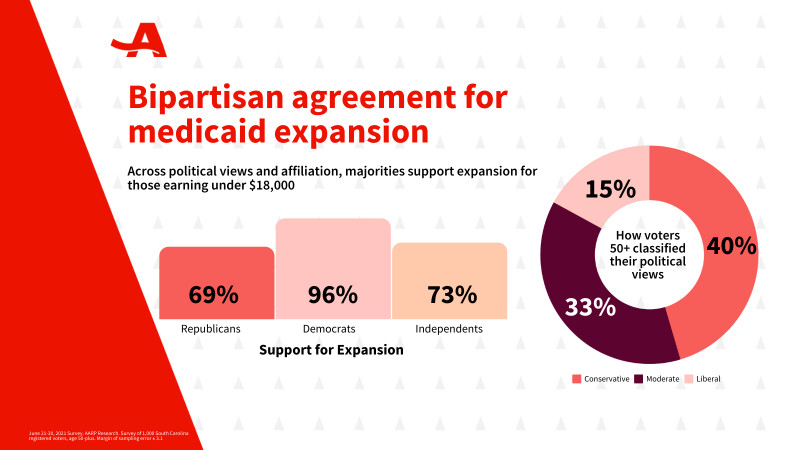 TW Bipartisan agreement for medicaid expansion.png
About AARP South Carolina