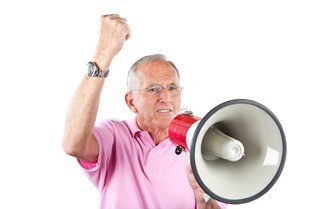 The South Carolina Senate could vote at any moment on extremely important bills to protect utility ratepayers like you.

Your help is needed now. It's urgent. There are only a few days remaining in the legislation session and it's crucial that you urge your state senator to repeal the Base Load Review Act (HB 4375) and vote to establish a Utility Consumer Advocate (HB 4379).

Our legislators have heard from powerful utility industry lobbyists. Make sure they hear from you, too. Even if you've called or written before, it's vital that you call again and tell your Senator to VOTE YES on HB 4375 and HB 4379.

If the Senate doesn't approve HB 4375, SCE&G ratepayers like you will continue to be hit with rate increases as a result of failed nuclear facility projects. And HB 4379 is essential for all South Carolina ratepayers so that we have a true utility consumer advocate on our side

Take action now! Call toll free 1-844-250-5544 and be connected to your Senator. It's important that you make your voice heard to urge your Senator to Vote YES on H4375 and H4379.
About AARP South Carolina