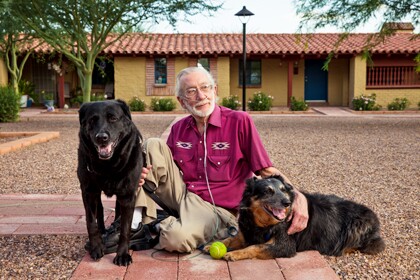 Lexington County Recreation & Aging Commission is inviting you to share your favorite pet photos.
How many great pictures do you have of your pet(s) in your phone or on your computer? We pet lovers just have to take a picture when they are being cute, silly, crazy or regal. As part of our 2014 Pet Pawty, LCRAC is excited to announce its online Pet Photo Contest. We have three categories:
Pet Photo Bomb
Pet Selfie Photo
Pet Dress-up Photo
Snap a photo of your pet or use one you already have and email it to jmercado@lcrac.com. Let us know which category you are entering, your pet's name and your contact information. Photos must be received by April 21st. The 2014 Pet Pawty committee will select the top three entries in each category. The 9 "finalist" photos will go up on our website, www.lcrac.com for the public to vote and choose the winner in each category between April 23rd and May 1st. The three winners will be announced at the Pet Pawty on May 3rd. For more information, go to our webpage or call 803-356-5111.

Join Us Saturday, May 3rd for Pet Pawty
Pet Pawty is a pet friendly fundraising event supporting seniors and their pets. It will be held at the Red Bank Horse Arena, 1159 Nazareth Road, Lexington on Saturday, May 3rd. Registration for the pet walk begins at 8 AM. Activities, beginning with the Pet Walk will be held from 9 AM to 2 PM and include the Pet Walk, Agility Dogs, Cow Bingo, Pet Contests, Blessing of the Pets, Fly Ball, Pet Adoptions, and much more!
Entry fee for pets is $5 per animal. For people, please donate pet food as your entry fee (bags not to exceed 10 pounds as anything heavier is difficult for our seniors to handle). Please, no more than two pets per person. All pet vaccinations must be up to date. For everyone's safety, no retractable leashes will be permitted. For more information, call Donna Neel or James Mercado at 803-356-5111, see event information on Face Book at or on-line
The funds raised will support LCRAC's Meals on Wheels Program for seniors and the donated pet food will be given to seniors for their pets.
Thank you for your support!!
About AARP South Carolina