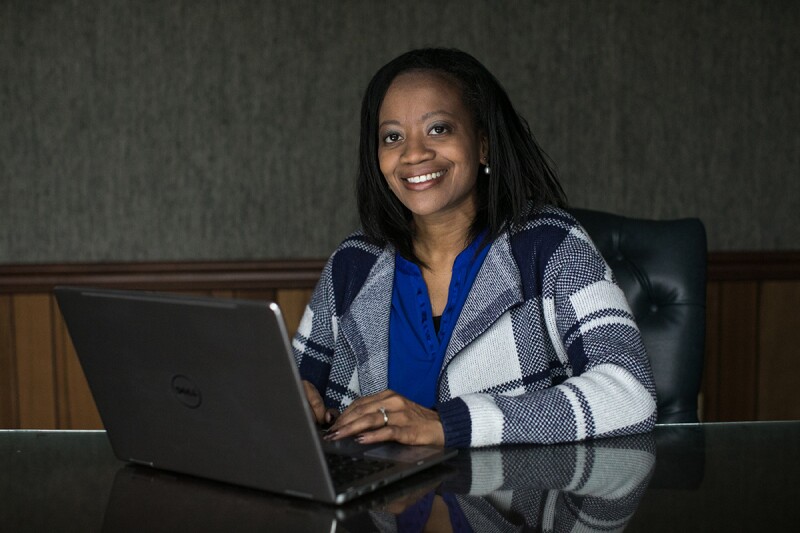 Por Linda H. Lamb

Es una de esas cosas que todos sabemos que deberíamos hacer algún día: tomar decisiones sobre el final de la vida y documentarlas por escrito.

Teeshla Curtis lo sabía. Como empleada de una agencia de servicios de cuidados paliativos, ella promueve la educación sobre los testamentos vitales, las directivas anticipadas y las órdenes de no reanimar. Ella y su esposo habían hablado de estos temas. Pero entonces, el pasado mes de mayo, se enfrentó a una crisis médica repentina.

Curtis, esposa y madre muy ocupada, acudió a un centro de atención de urgencias debido a problemas intestinales. Le informaron que padecía de cáncer de colon en estadio IV que se había metastizado al hígado. Dos días después, se sometió a una cirugía, y luego a la quimioterapia. Para ella, a los 46 años, el término "final de la vida" se convirtió en algo angustiosamente personal.

"Aunque había estado trabajando con estos problemas por cierto tiempo, pienso que estaba centrada solo en los documentos", dice Curtis, de Irmo. "Pero entonces, ¡me di cuenta de que necesitaba firmar esos documentos!"

Encontrar y completar dichos documentos puede ser difícil independientemente de si te enfrentas a una crisis de salud inesperada o simplemente a la realidad del paso de los años. Un nuevo sitio web, MyLifeMyChoices.org (en inglés) cuyo fin es proporcionar los recursos que las personas necesitan en un solo lugar, espera ayudar.

Teresa Arnold, directora estatal de AARP Carolina del Sur, dice que el sitio se desarrolló como resultado del trabajo del grupo comunitario South Carolina Coalition for the Care of the Seriously Ill (CSI), que incluye a AARP y otras organizaciones.

Aunque formularios tales como los poderes notariales para la atención médica y los testamentos vitales se encuentran disponibles en internet, no existía una fuente integral de información sobre la planificación para la etapa final de la vida, dice ella. "Deseamos ser ese lugar", dice Arnold.

Planifica con anticipación para evitar el estrés

El esfuerzo se inició con una subvención de $1.9 millones de la BlueCross BlueShield of South Carolina Foundation. The Carolinas Center, asociación empresarial de servicios de cuidados paliativos y organización de defensa de derechos, administra la subvención.

Marisette Hasan, presidenta y directora ejecutiva de The Carolinas Center, que trabajó como enfermera por 37 años, dice que el estrés de las situaciones del final de la vida se reduce cuando los pacientes han documentado sus deseos: por ejemplo, cuando especifican si desean mantenerse vivos a través de medios artificiales.

El sitio web incluirá documentos, consejos, enlaces a grupos religiosos, educación y capacitación para personal clínico, y una lista de expertos que pueden hablarles a grupos.

"Muchas veces las personas luchan con la toma de estas decisiones", dice Hasan. "Algunas veces hay tensión entre lo que desea el paciente y lo que desea la familia".

Los grupos de enfoque del estado que se centran en las cuestiones relacionadas con el final de la vida hallaron que la dinámica familiar, más que pensar en la muerte en sí, constituye la mayor preocupación para muchos.

Curtis, gerente de programas de The Carolinas Center en Columbia, dice que el recurso anima a las personas a conversar sobre sus planes para el final de la vida con sus familiares.

Un elemento del sitio será un depósito para los documentos de directivas anticipadas. Eso les permitirá a los usuarios autorizados, tales como los médicos de la familia y el personal de la sala de emergencias, acceder estos documentos rápidamente.

La base de datos se está desarrollando lentamente, para resolver los fallos técnicos y aumentar el apoyo de los proveedores, dice John Ropp, médico especializado en medicina familiar radicado en Hartsville con experiencia en la planificación de las directivas anticipadas.

Ropp espera que el nuevo sitio web satisfaga una necesidad urgente para una mejor comunicación.

"Se trata de honrar los deseos de los pacientes", dice él.

Linda H. Lamb es escritora que vive en Columbia.

¿Cuidas de alguien? Aprovecha el contenido, y consejos prácticos de nuestro Centro de Recursos para el Cuidado.
About AARP South Carolina