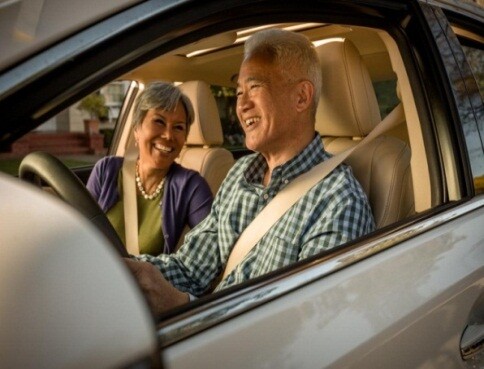 South Carolina drivers 50+ can now take advantage of a four-hour AARP Driver Safety Program thanks to a recent change in state law. A bill sponsored by Senator Wes Hayes (R-York) which passed the General Assembly and was signed into law will shorten class time, but not affect the curriculum and instruction.

AARP Driver Safety volunteers and instructors would like to thank Senators Hayes, Ronnie Cromer (R- Newberry), Katrina Shealy (R-Lexington), John Scott (D- Richland) and Thomas Alexander (R-Oconee). We'd also like to thank House Committee Chairman Bill Sandifer (R, Oconee) and Representative Mike Gambrell (R-Anderson) for their work on the bill.

South Carolina law provides a discount for completion of the AARP Driver's Safety course, however the program does not eliminate points from your driving record.

By taking a driver safety course you'll learn the current rules of the road, defensive driving techniques and how to operate your vehicle more safely in today's increasingly challenging driving environment. You'll learn how you can manage and accommodate common age-related changes in vision, hearing and reaction time. In addition, you'll learn:

How to minimize the effects of dangerous blind spots
How to maintain the proper following distance behind another car
The safest ways to change lanes and make turns at busy intersections
Proper use of safety belts, air bags, antilock brakes and new technology found in cars today
Ways to monitor your own and others' driving skills and capabilities
The effects of medications on driving
The importance of eliminating distractions, such as eating, smoking and using a cellphone

The AARP Smart Driver Course, offered by AARP Driver Safety, is the nation's largest classroom and online driver safety course and is designed especially for drivers age 50 and older. Over 15 million participants have gone through AARP Driver Safety classroom and online courses, taught by more than 4,000 AARP Driver Safety volunteers.

AARP membership is not required to take the course and there are no tests to pass.

The classroom course costs only $15 for AARP members and $20 for nonmembers.

How to register:
To locate a classroom course click here. Course times, dates and locations will be listed along with a phone number to call to register. Or call toll-free to 888-AARP-NOW (888-227-7669).
About AARP South Carolina