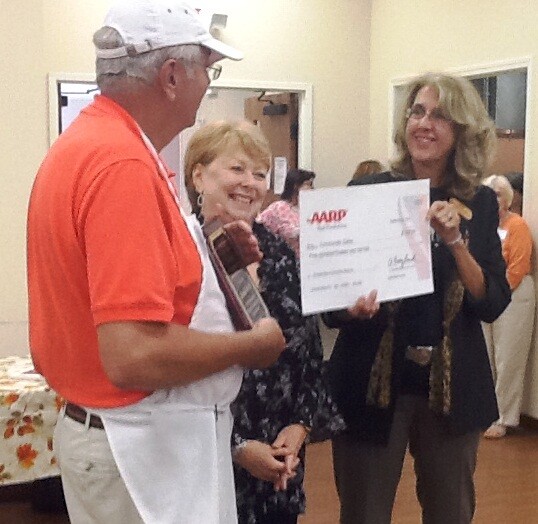 Donald Murfin, of Fort Mill was honored by AARP South Carolina for his exemplary volunteer contributions to the community with the Roger Jermyn Award for Community Service. The award is named in tribute to Jermyn, who lived in Rock Hill and passed away in January 2011. He was named AARP's top volunteer in 2006, and made it his life's mission to give back to the community.
Murfin opened his first Community Café in January 2010 to help those in need. Since then, through his leadership, more than 62,000 free meals have been served. "The Cafes are not soup kitchens, but rather serves tasty food free to anyone in the community and those that can afford to make a donation pay for those who can't," said Teresa Arnold, AARP SC state director.
The Community Café partners with churches to use their facilities. Murfin manages each Café and is the chef, creating the weekly menus, overseeing the purchase of food, and maintaining the records.
The award was presented to Murfin by Arnold during lunch at Lake Wylie Lutheran Church in Fort Mill SC. A donation of $500 was also presented along with the award.
About AARP South Carolina