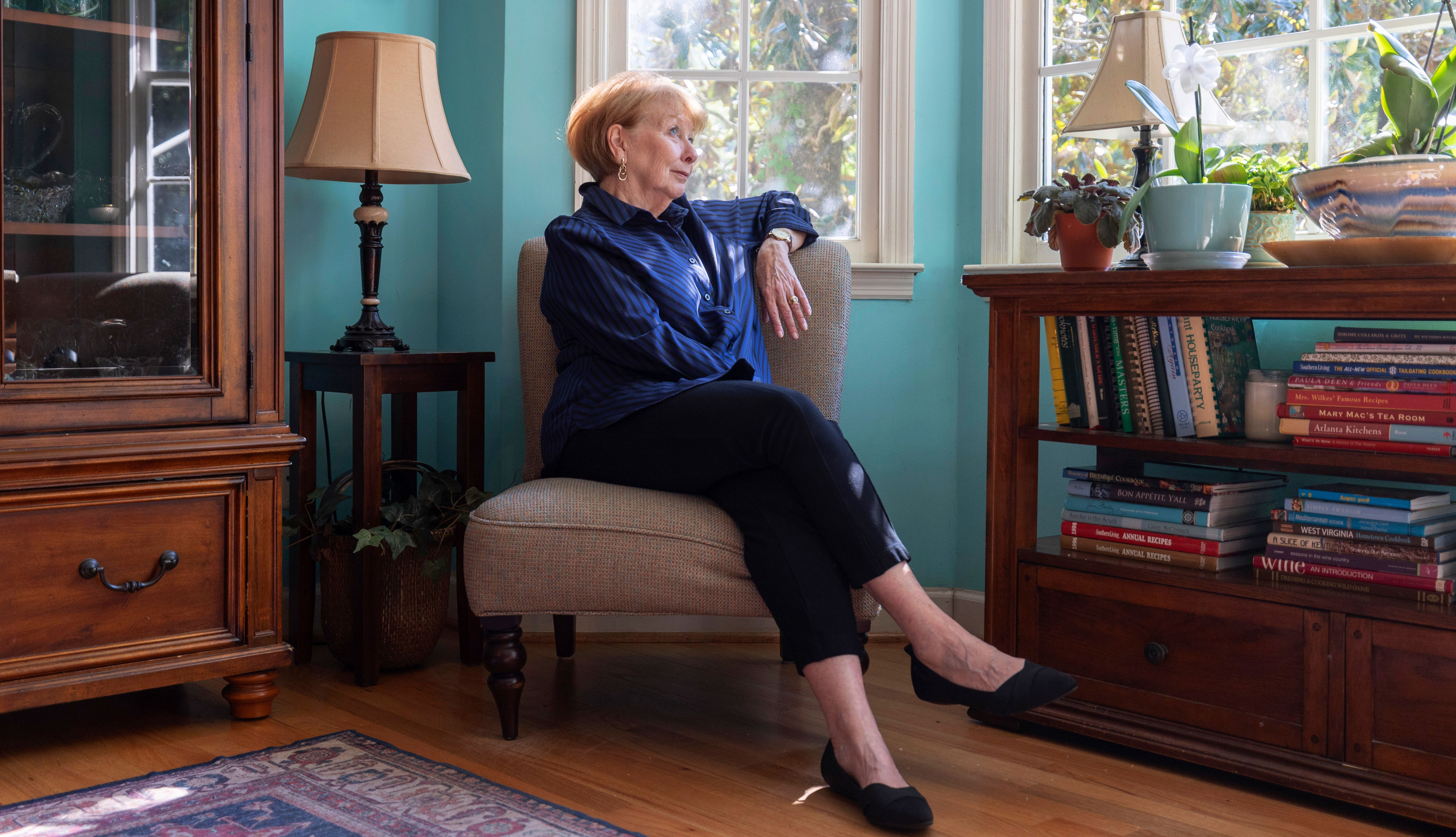 Liz Norris remembers the day in 2020 when she and dozens of other AARP South Carolina volunteers descended on a political rally in Charleston to collect stories about people's struggles with prescription drug prices.

Decked out in a red T-shirt commanding "STOP RX GREED," Norris heard from a woman who said one of her chemotherapy drugs cost $23,000 per month. Another family was pooling funds to pay for a heart medication their father couldn't afford.

"It was heartbreaking," says Norris, 73, of Columbia.

Two years later, President Joe Biden signed legislation to rein in drug prices. "I certainly felt we'd had an impact," Norris says.

It's time to get involved again. AARP South Carolina is developing plans for the 2024 presidential primaries, which will come earlier here than in most other states. The Palmetto State has been an important early primary player the past two decades, and its role could carry more weight in future cycles.

At Biden's urging, the Democratic Party says it will make South Carolina's primary first in the nation. If Biden, who formally announced his campaign in late April, has little Democratic opposition, the calendar shift won't have much of an impact in 2024 — but it could by 2028. Republicans are sticking to their usual early nominating schedule, slotting South Carolina third. Republicans are expected to have a competitive contest, with big names either already announced or expected to challenge former President Donald Trump.

Attention on South Carolina

From 1992 on, every candidate who has won the state's presidential primary has gone on to win the party nomination, with two exceptions (Democrat John Edwards in 2004, Republican Newt Gingrich in 2012).

"The road to heaven and the White House runs through South Carolina," says Antjuan Sea-wright, a South Carolina Democratic strategist. Seawright says the state allows candidates to test their messaging and political methods in one of the most diverse settings in the Democratic nominating process. It's also a relatively inexpensive media market, Seawright says.

Political commentator Joel Sawyer, who was communications director for former Republican Gov. Mark Sanford, says that, given its size, South Carolina offers candidates "an early test of strength and momentum." In 2020, for example, "Joe Biden came here and absolutely trounced Bernie Sanders" after Sanders, a senator from Vermont, had garnered support in other early states, he says.

Sawyer says the Republican primary could offer some drama this time, including from two South Carolinians: former Gov. Nikki Haley, who has announced her bid, and U.S. Sen. Tim Scott, who has taken preliminary steps that could lead to one.

For volunteers such as Norris, the race means getting up close and personal with presidential candidates. Patrick Cobb, associate director for advocacy and campaigns for AARP South Carolina, says volunteers will be used as "candidate trackers"—showing up at events in red AARP T-shirts to ask candidates about key issues, such as the long-term health of Social Security.

"South Carolina is a retail politics state," Cobb says. "People like to meet, talk and shake hands with the candidates."

AARP South Carolina sponsors The Post and Courier's "Pints & Politics" series of moderated discussions with political leaders — including, in previous cycles, presidential candidates.

Norris appreciates AARP's nonpartisan focus. "It's really about issues — policy, not politics," she says. Drug costs, for example, affect everyone.

People interested in volunteering can contact Cobb at scaarp@aarp.org.

Linda H. Lamb is a writer living in Columbia.

Helping at the Polls — AARP
For more on volunteering

About AARP South Carolina
Contact information and more
from your state office. Learn what we are doing to champion social change and help you live your best life.