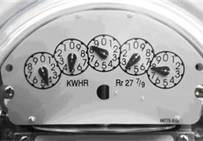 AARP South Carolina will update this page as information is released.
The hearings will begin at
6:00 p.m
. in the following three locations as follows:
Wednesday, October 24, 2012,
at the Aiken Technical College, Amphitheater- Room 701, 2276 Jefferson Davis Highway, Graniteville, South Carolina 29829.
Monday, November 5, 2012,
International Longshoremen's Association Local 1422, 1142 Morrison Drive, Charleston, South Carolina 29403.
Tuesday, November 27, 2012,
Public Service Commission of South Carolina, 101 Executive Center Drive, Columbia, South Carolina 29210.
9-18-12: PSC decided today to consider additional hearings and locations. They selected Columbia, Charleston, and Aiken as cities to hold hearings. The date, time, and location will be announced
9-14-12:
AARP has become an official intervener in this case and has asked that the PSC hold additional hearings outside the Columbia area so consumers can have the opportunity to voice their concerns. As soon as those dates are available, they will be posted here.
Consumers can also send a letter of protest to the Public Service Commission - please include the case number 2012-288-E
Public Service Commission of South Carolina
101 Executive Center Dr., Suite 100
Columbia, SC 29210
August 27
Cayce based South Carolina Electric & Gas has set into motion the request for a 7.35 percent increase for more than 600,000 customers. The rate case will go before the South Carolina Public Service Commission later this fall.
If approved, the average residential customer using 1,000 kWh per month would cause a monthly increase of $6.67 for electricity use. "AARP South Carolina is poised and ready to convince the SCPSC that this rate increase is not in the best interest of our members and the public at large," said Teresa Arnold, AARP South Carolina legislative director.
This is at least the fifth rate increase sought by SCE&G since 2008. The current average monthly residential bill for 1000 kWh SCE&G customer is $135.06 compared to $99.53 for Duke and $100.78 for Progress customers.
"We hear from our members that they have done weatherization improvements and monitored their thermostats and reduced their over-all usage, but continue to have higher electric bills," said Arnold. If approved, the average monthly residential bill effective January 2013 for 1000 kWh SCE&G customer would be $141.73 which would be 42.4 percent more than Duke and 40.6 percent more than Progress customers pay for the same amount of electricity service.
The SC PSC will hold its hearing on November 27 at 9:30 a.m. Information regarding the case can be found
here
and voice your opinion on the case. AARP and other community organizations will request that the PSC hold additional hearings in communities that SCE&G serves.
About AARP South Carolina