Consistently reaching diverse audiences is not just a social goal for AARP South Carolina, it is essential to our mission. AARP South Carolina is fortunate to have the opportunity to work with several diverse vendors that help us reach a range of audiences through various media. Here are just a few examples.

One of the partners AARP South Carolina uses to communicate with the Palmetto State's African American residents is a digital news site called Millennium Magazine, which is owned and operated by Calvin B. Reece, a native of Columbia, South Carolina.
Calvin calls himself a "media man." Considering his nearly 50 years of experience in and around the media business, the shoe fits.

Calvin started his career in 1972 as a film editor at WIS-TV in Columbia. He recalls that one day at work, he saw an aide to the South Carolina governor talking to the station's general manager about buying political ads. The GM told the aide that if the governor wanted to buy ads, he'd have to come down and do it himself. Calvin began to recognize the important role the media played in society. He also realized the power the station general manager had on the media and made it his goal to become a GM himself.

Over time, Calvin found a mentor, who taught him about the business and helped him realize that all the people who were promoted to general manager were promoted from sales. Calvin studied and worked hard, and eventually made it to sales, where he became the first African American to work in television advertising in the history of South Carolina. He went on to become the general manager and sales manager of several radio stations.

Over the years, he developed his skills and influence, eventually realizing that he wanted to work for himself. So he founded Millennium Magazine and turned it into a successful digital media platform that reaches a large audience in South Carolina. Millennium has won numerous awards, including the Image Award Top Achiever for the SC Black Male Showcase USA and the 2002 Trailblazer Award from the South Carolina Governor's Office of Minority & Small Business Honors. Calvin, who still talks enthusiastically about how much he loves his job, says he never plans to retire.

Calvin, who has two daughters and two grandchildren, and Millennium Magazine have helped AARP South Carolina connect with our African American audience through digital ads and stories placed on the website.

Digital news outlets are just one of the ways AARP South Carolina reaches the state's African American community. As the population trends toward social media and consuming video content, we have followed to reach South Carolinians where they are. There's no better example of that than our livestream social media video series, Living Well With Dr. Bell. The series is one of the creative solutions AARP South Carolina is using to disrupt disparities and address the findings in our recent health study, which called for reaching out to the African American community with useful and easy-to-digest health information from a trusted source. The project, one of AARP South Carolina's top priorities, wouldn't be possible without Tony Clarke of TC Entertainment Productions, who produces the show.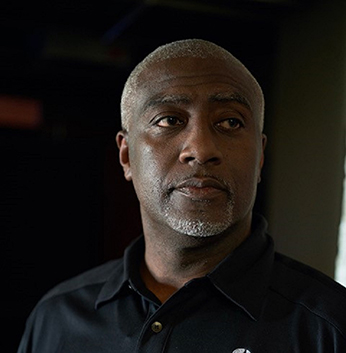 Tony has spent 30 years in the entertainment production business, working with high-profile clients from all over the country. He says his clients call him the "Mr. Wolf" of production. If there's a problem they can't figure out, he can step in and get the job done right.

Tony has had an exciting career in entertainment, starting as a DJ and then joining a jazz band as a drummer. He said that over time, he realized how hard it was for the band to get paid for gigs it played in small venues. So he learned to negotiate contracts before gigs.

Armed with that knowledge, Tony left the band to become manager of a national touring band. Working with the band, he learned how to become a stage and event manager, and eventually how to produce television and radio broadcasts.

He began taking on more clients and started a company that focused on production as well as event management. That was the birth of TC Entertainment Productions. Over the course of his career, Tony has worked on the production of a Super Bowl halftime show, an NBA All-Star Game, an inaugural event, Adult Swim's Block Party Tour, and the NASCAR Experience.

During a jazz festival presented to raise awareness of health disparities in Charleston, South Carolina, Tony met Dr. Thaddeus John Bell, founder of Closing the Gap in Healthcare Inc., a nonprofit dedicated to eliminating health disparities within the African American community.

Seven years ago, drawn to Closing the Gap's mission, Tony agreed to work with Dr. Bell's nonprofit. He recently helped create the "I got it!" vaccine hesitancy campaign with Closing the Gap and the South Carolina Department of Health and Environmental Control. The campaign was featured in Time magazine and on CNN.

TC Entertainment Productions adds major value to AARP South Carolina's own efforts to disrupt health disparities through his work producing Living Well With Dr. Bell, which is livestreamed from the AARP South Carolina Facebook page at noon on the first Friday of every month. We look forward to continuing to grow this show, and we're currently considering other opportunities to work with Tony in effectively reaching our key audiences via video.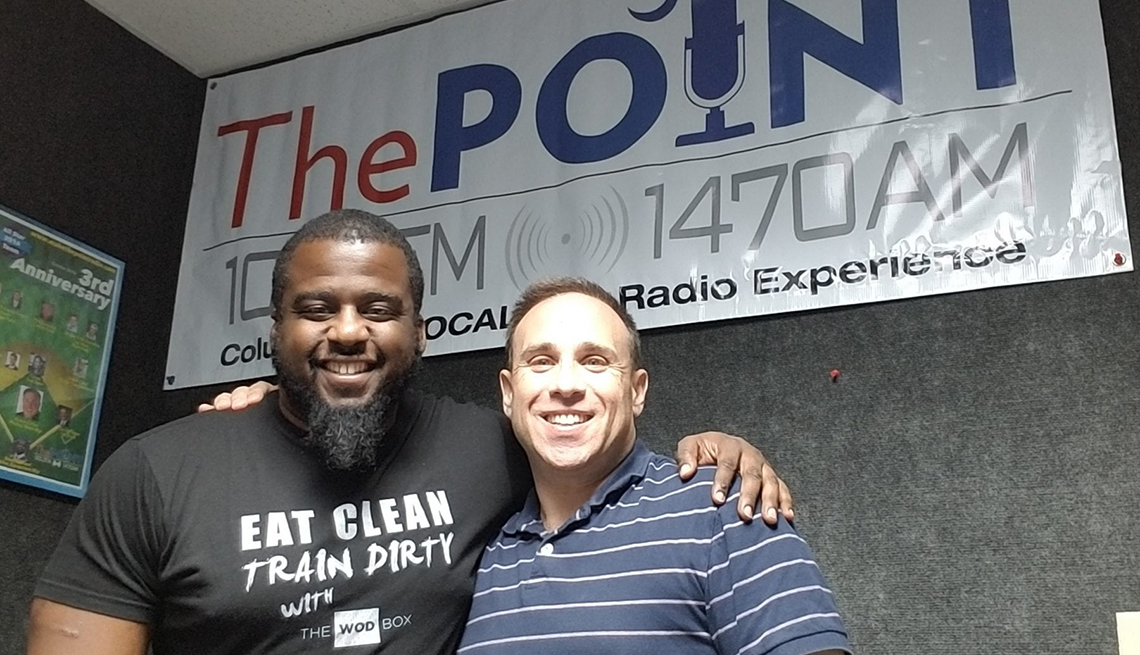 AARP South Carolina focuses on diversity in the broadest sense. It is no secret that South Carolina is a conservative state and that many members of its Hispanic and African American communities lean that way. We feel it's imperative that, given the makeup of the state legislature, AARP's nonpartisan status, and the idea that "what we do, we do for all," we reach out to this audience. We are lucky to have wonderful partners to help us do so at 100.7 The Point's Mornings With Kev and Brian. The show has a local focus and is heavily involved in promoting charities and local events.

Keven Cohen and Brian Leonard have been close friends for nearly two decades and have been co-hosting the show since Keven decided to launch The Point.

Keven has been doing talk radio for 29 years, 24 of them in Columbia. He came to South Carolina's Midlands region in 1994 after starting his broadcast career in Gainesville, Florida. Following 19 years of working in corporate radio, he started The Point on October 28, 2013, with the plan of doing local talk radio.

He is committed to his community and does all he can to promote worthy local causes. He is married to Laney, who he calls his best friend and hero, and the couple have two amazing children.

Brian Leonard was born in the small town of Darlington, South Carolina. As the youngest of three boys, he says, it was natural for him to feel the need to be heard. After high school, Brian went to Morris College, an HBCU in Sumter, South Carolina, and majored in broadcast media.

After college, Brian immediately started working in radio, and fell in love with producing. He's been behind the board ever since, these days pulling double-duty. In addition to partnering with Kev on the morning show, he's also "behind the glass" as the executive producer of SportsTalk nightly on The Point. When he's not working behind the board, Brian freelances as a voice artist. You'll hear his work on audiobooks, commercials and character work. The world of audio in all its forms consumes him.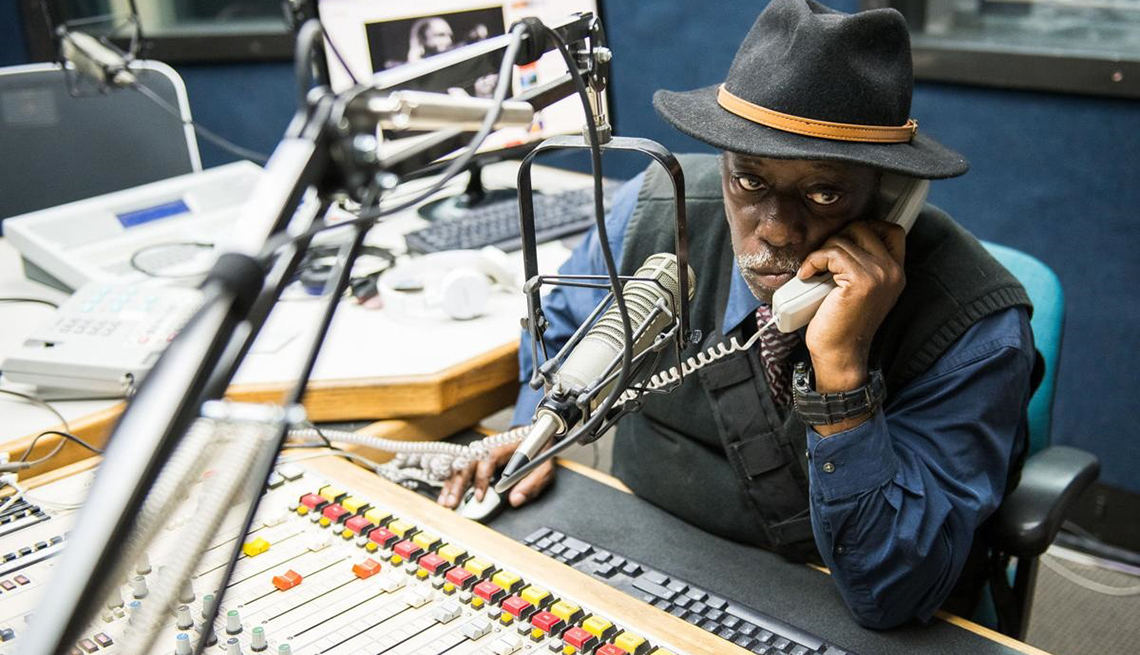 AARP South Carolina's work with The Point is an enormous boon to our work to reach our "whole" audience. It also provides a nice balance to another long-term radio partner, Don Frierson of the Urban Scene.

The Urban Scene is South Carolina's longest-running (over 30 years!) talk and information forum for the African American community. Daily guests provide information about events and activities in neighborhoods, churches and schools. Community service agencies offer information on programs or initiatives that benefit listeners.

Government officials and representatives make regular visits to update the community and answer questions. The Urban Scene is Columbia's on-air town hall meeting place.

Don Frierson and the Glory Communications Network are staples in South Carolina media and the African American community, and they continue to be key to our overall strategy of reaching diverse audiences. Don has hosted AARP South Carolina's volunteer state president Emma Myers each month for years now to talk about AARP's work and impact throughout South Carolina.

AARP South Carolina has many other partners and vendors not featured here, and we are grateful to have the opportunity to work with all of them.

Learn more about AARP's Supplier Diversity Program.

Joseph M. Meyers is the associate state director for AARP South Carolina
About AARP South Carolina