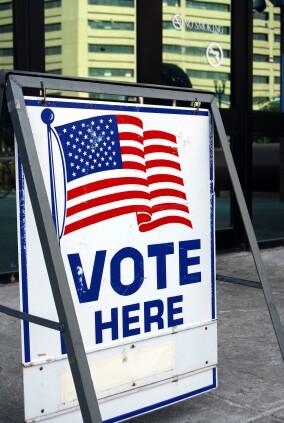 Want to be part of your state's democratic process? Become a poll manager! It's a great way to give back to your community and perform a civic duty. As a poll manager, you can help make sure the state's elections remain secure, accessible, and accurate for all voters. It is also a great way to earn a little money while engaging in the democratic process.

If you would like to apply to be part of the team of citizens who pitch in to do more than just vote, but also help make accurate elections possible in the Palmetto state. Click here for what you need to know and how to apply.

Becoming an election poll manager is an important role that is independent of your role as an AARP volunteer. AARP is a nonprofit, nonpartisan organization that supports our right to vote and wants to put energy into promoting opportunities for members and volunteers to perform a civic duty by serving as a 2016 Election Day poll worker within their city or county.

Poll Manager Qualifications:
• You must be registered to vote in South Carolina.
• You must be at least 18 years of age.
• You must be a resident of the county 30 days prior to the election.
• You must complete required training.
• Students 16 years or older may serve as poll manager's assistant.
• You will be entitled to compensation.

Poll Manager Duties:
• Poll managers and election judges staff polling places on Election Day. They are the citizens who help ensure the voting process goes smoothly.
• Poll managers check in registered voters, answer questions and make sure that everyone who is eligible is given the opportunity to vote. Recent changes in voting equipment and new federal and state laws make it more important than ever to have well-trained, knowledgeable poll workers helping run our elections to give voters confidence in the elections process.

Thank you for your interest in making democracy work. Click here for a list of county election commission office contact information.


About AARP South Carolina